Update released September 23, 2020
We have released version 7.3 with important new features which will improve the amount of evidence you retrieve from analyzed devices. You will be able to directly extract and analyze data from Apple Watch devices, acquire and analyze physical dumps from KaiOS, connect devices with the latest Android 11 and iOS 14 operating systems and much more.
A completely revamped User Guide for MOBILedit Forensic Express is now also available for you, giving you better options in navigating through phone forensic knowledge.
What's new
Apple Watch direct reading
MOBILedit is now able to read data directly from Apple Watch via a special reader and extract data such as device info (MAC addresses, memory, UID, SW revisions), Notes (recordings) and files, app list, synchronized pictures (related locations) and System logs.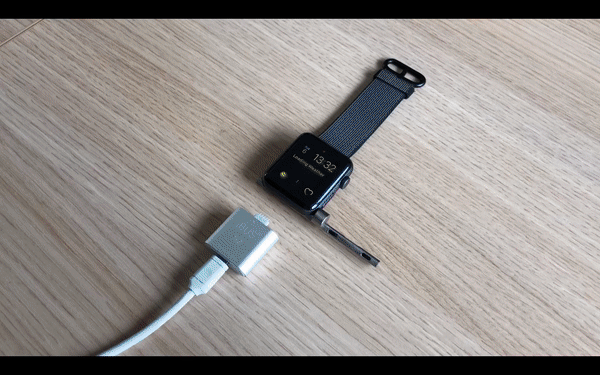 KaiOS support
KaiOS, a Linux-based operating system designed for feature phones is now completely supported on a physical level. The physical analysis provides you with all the important data such as contacts, messages, organizer, browser history, browser bookmarks, calls, alarms, notes, WhatsApp, and more. KaiOS operating system is very popular among feature phones such as Alcatel, Nokia, Accent, Telma and many other local brands.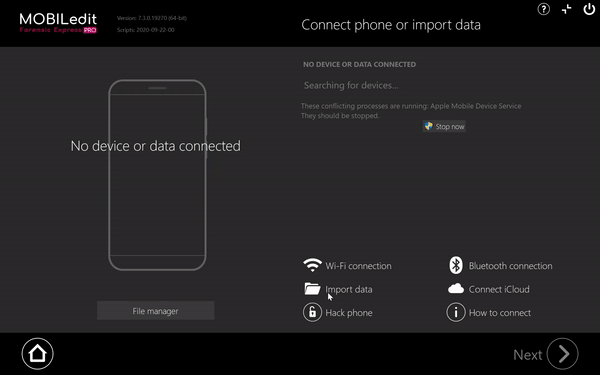 Android 11 and iOS 14 support
The latest versions for both popular mobile operating systems are now fully supported.
Built-in SIM Cloning
The built-in SIM Clone functionality enables you to copy the investigated SIM card to a rewritable MOBILedit SIM Clone Card directly from MOBILedit. This way you can isolate the phone from the mobile network while you don't have any issues regarding a missing or changed SIM within the phone.
Improvements and bugfixes
List of all installed add-on packages are now shown in the report

In the case of multiple reports, all files are copied and stored in one folder (phone_files), the report set is much smaller and the process is faster

Specific selection automatically selects any available data based upon chosen settings

GPS Locations search redesigned for better usability and increased performance

UI has faster transitions

Fixed disconnections of iOS devices that might occur in some cases

Various PDF report fixes

Loading of Huawei backups fixed

Times and dates in Xiaomi backups fixed
Application updates
Chrome

Facebook

Facebook Messenger

Google Hangouts

Google Office

LINE

Reddit

Safari

Snapchat

Telegram

Twitter

WhatsApp
Note: The single phone activation is disabled over WiFi for devices with Android 10 or newer.