The built-in SIM Clone functionality enables you to copy the content of investigated SIM card to a rewritable MOBILedit SIM Clone Card directly from MOBILedit. This way you can isolate the phone from the mobile network while you don't have any issues regarding a missing or changed SIM within the phone.
SIM Cloning does bring three new possible options:
Data extraction

SIM card cloning

Creating a custom SIM card
For successful work with our SIM clone tool we recommend the use of ACS readers, which you can also find in our MOBILedit connection kit.
The first step is for every option is to insert the SIM card reader containing a SIM card:
Type PIN code if required:
Data extraction
Insert a SIM card you want to extract and choose the first option: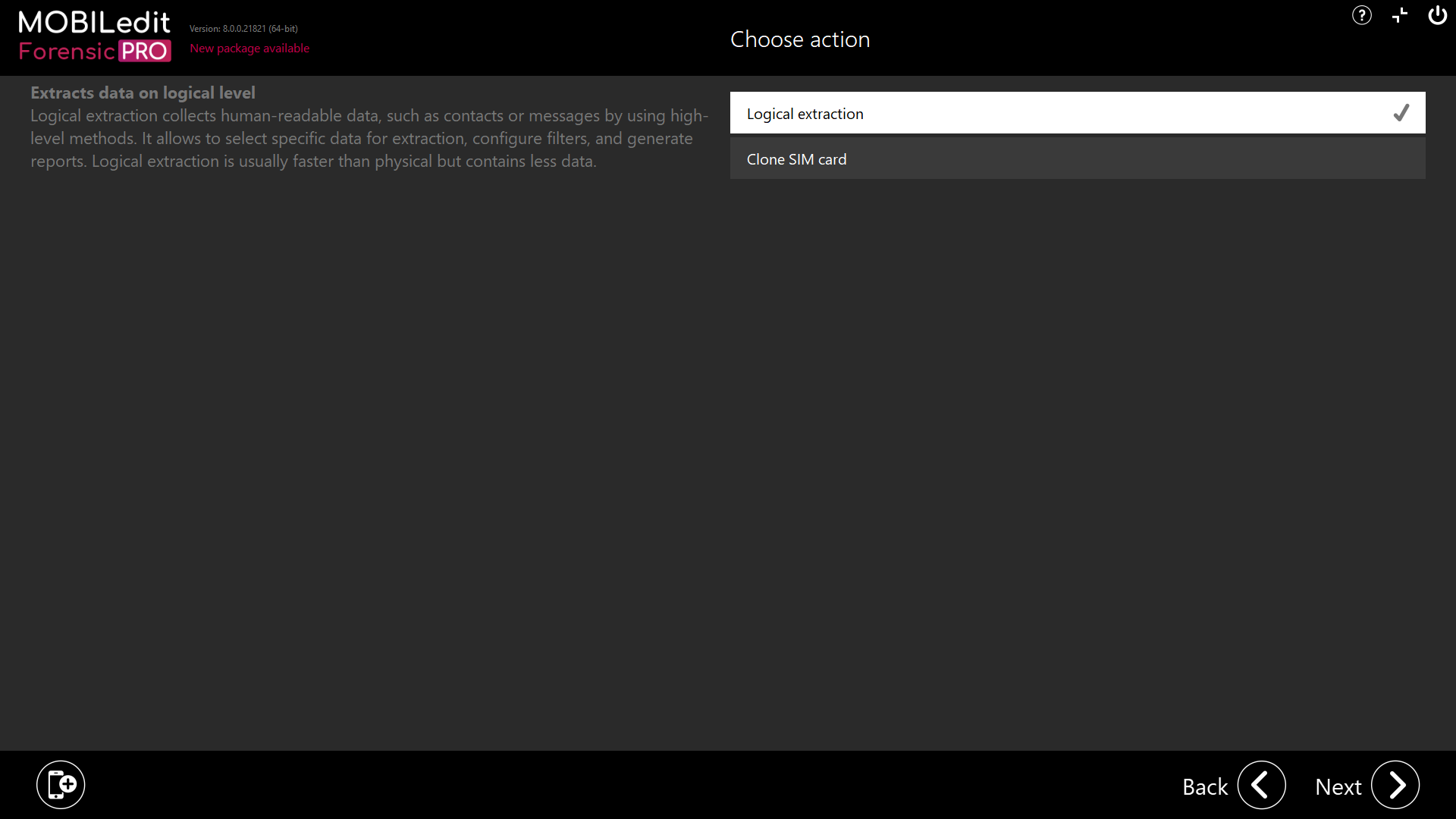 Now you can proceed with regular extraction.
SIM Cloning
Select the Clone SIM card option: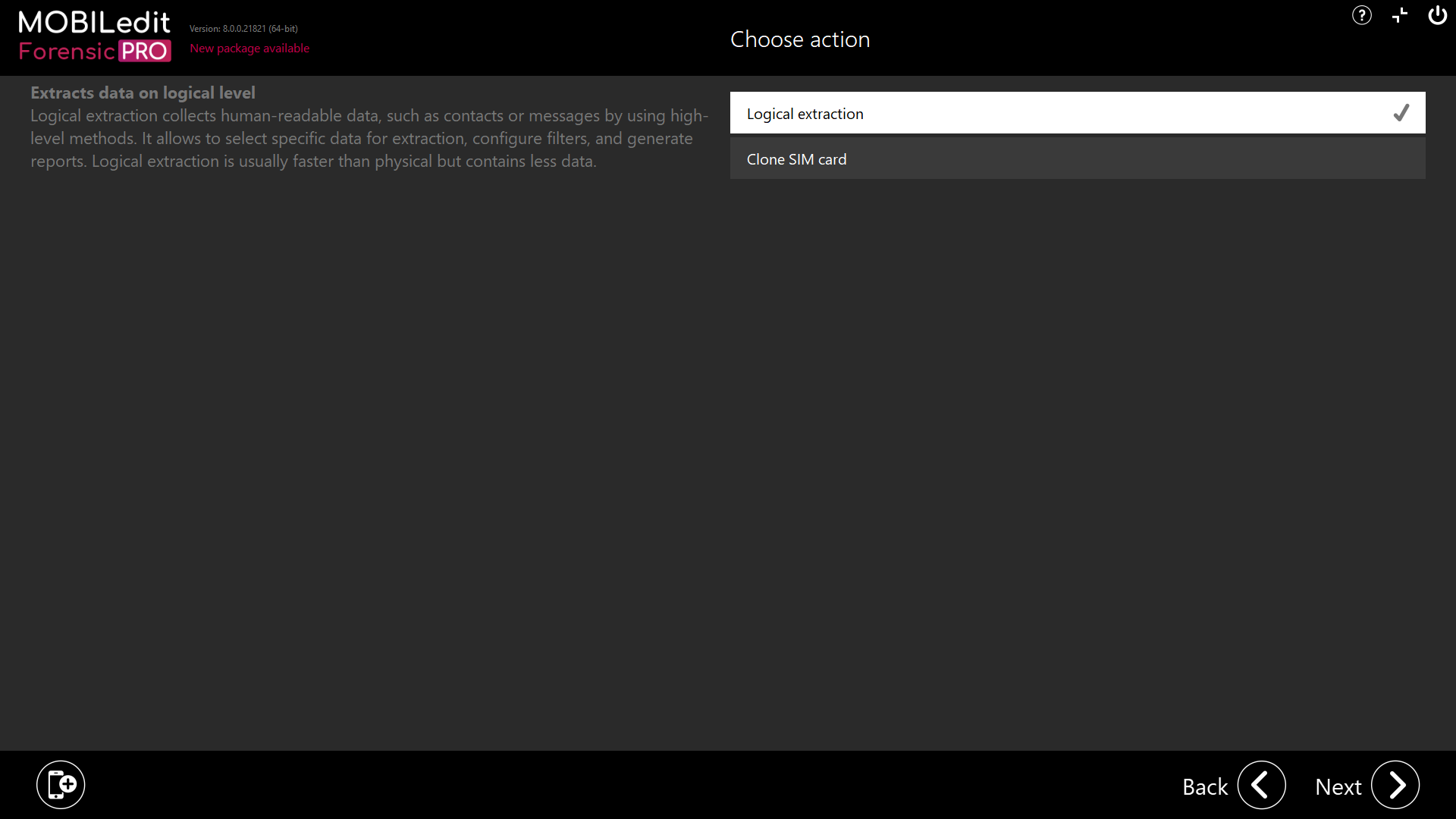 Now insert the destination SIM card to the reader: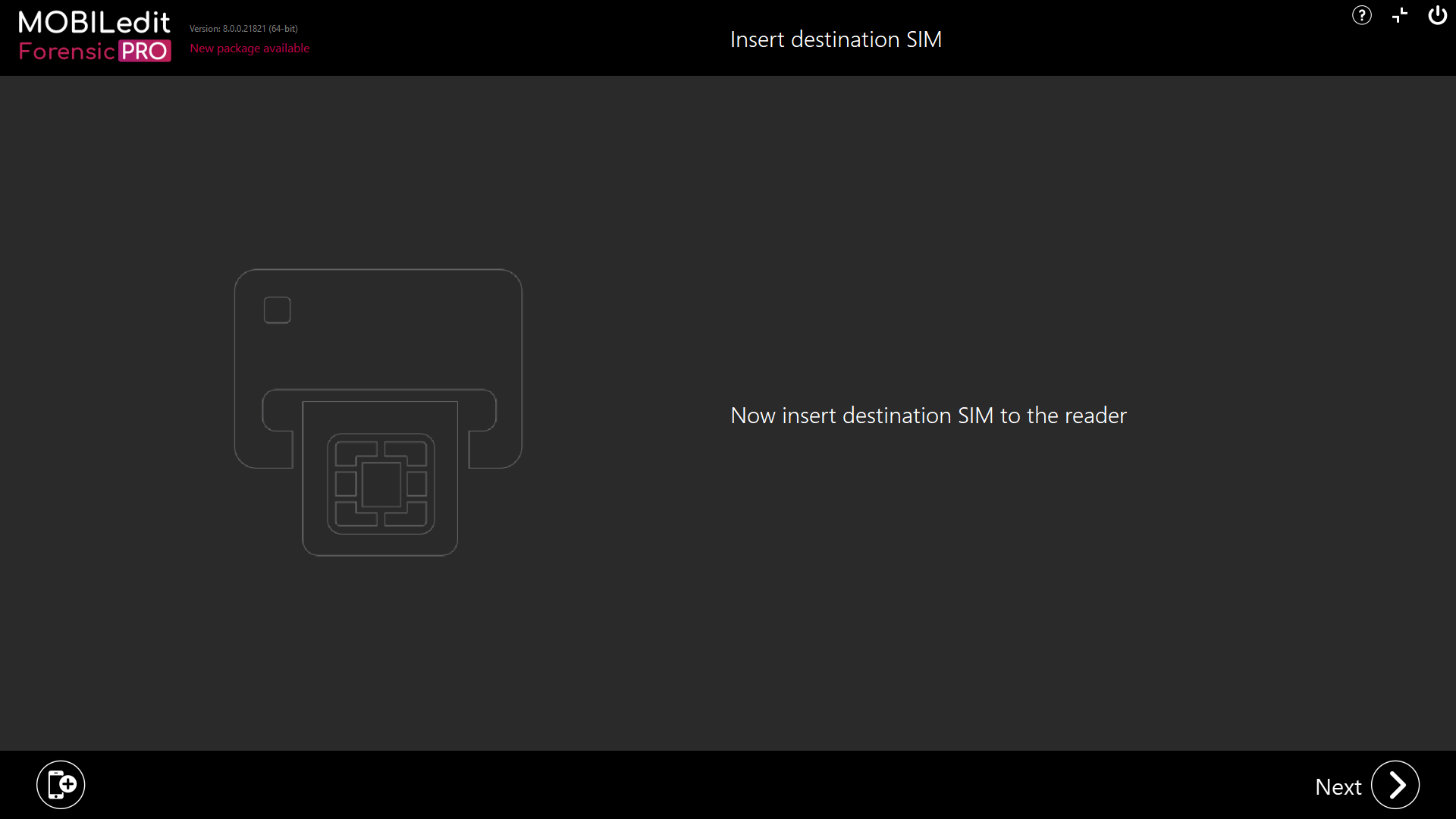 Choose the desired data and click the next button: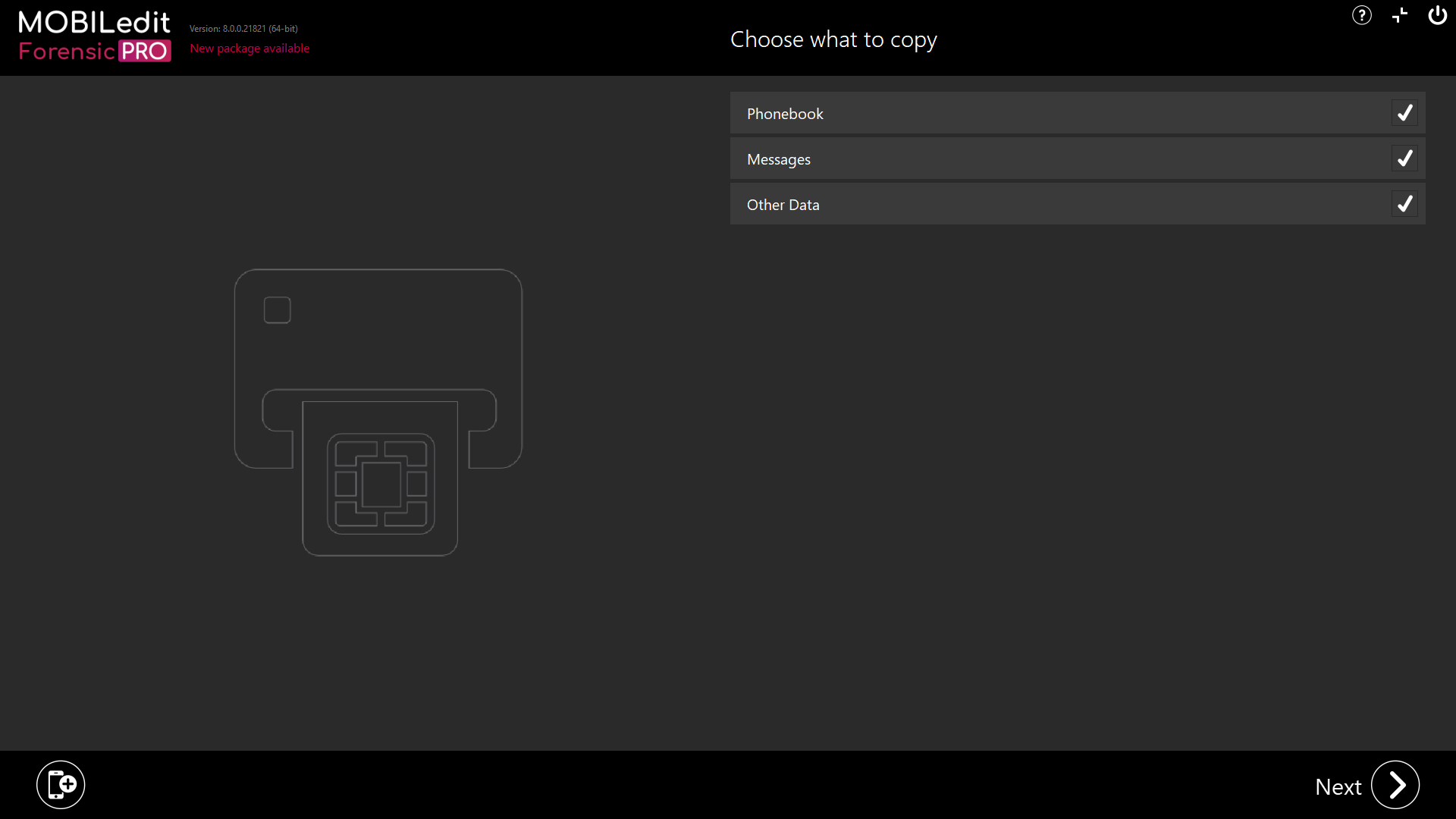 Success.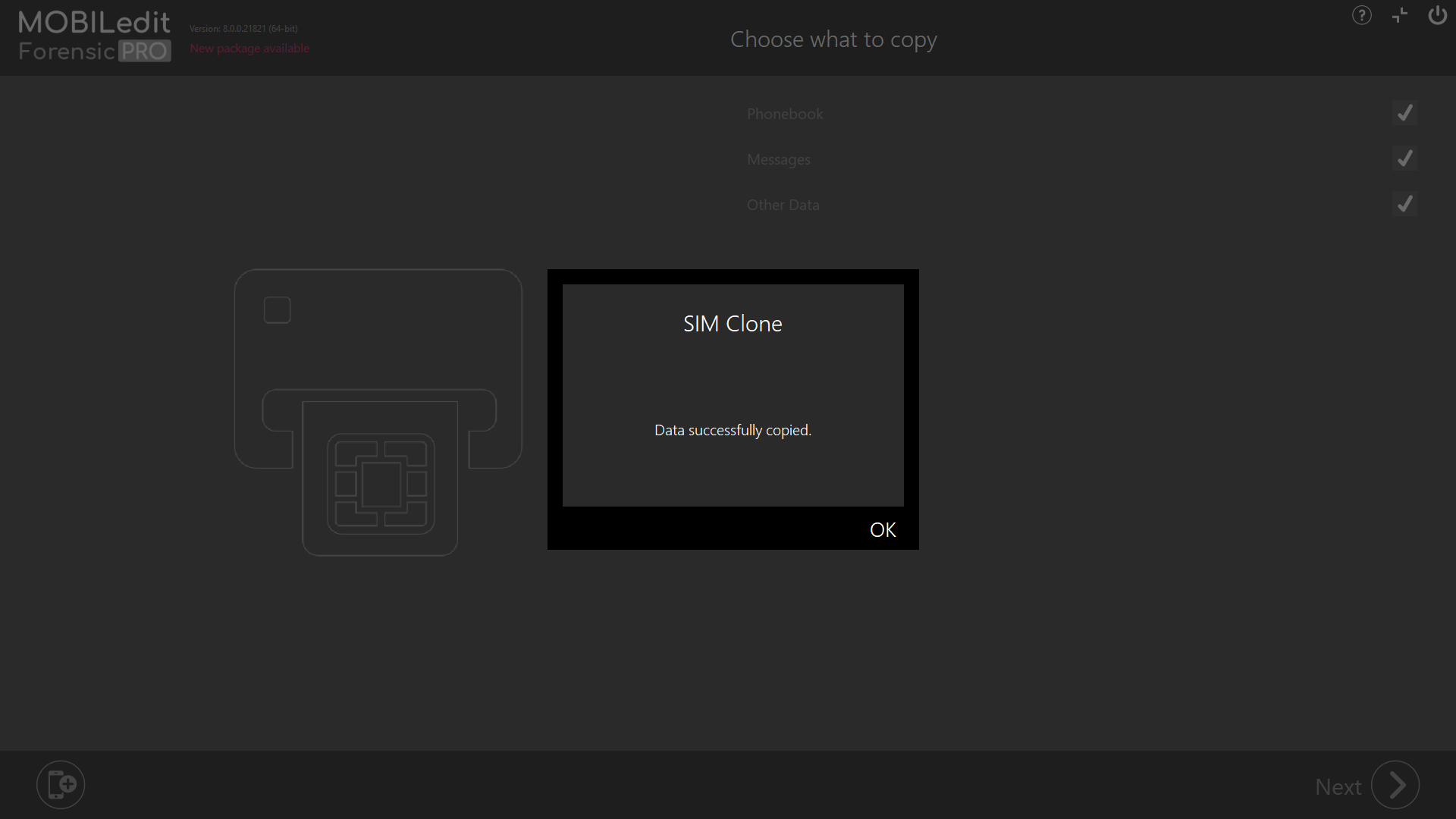 Create a custom SIM card:
Choose the Create custom SIM card option: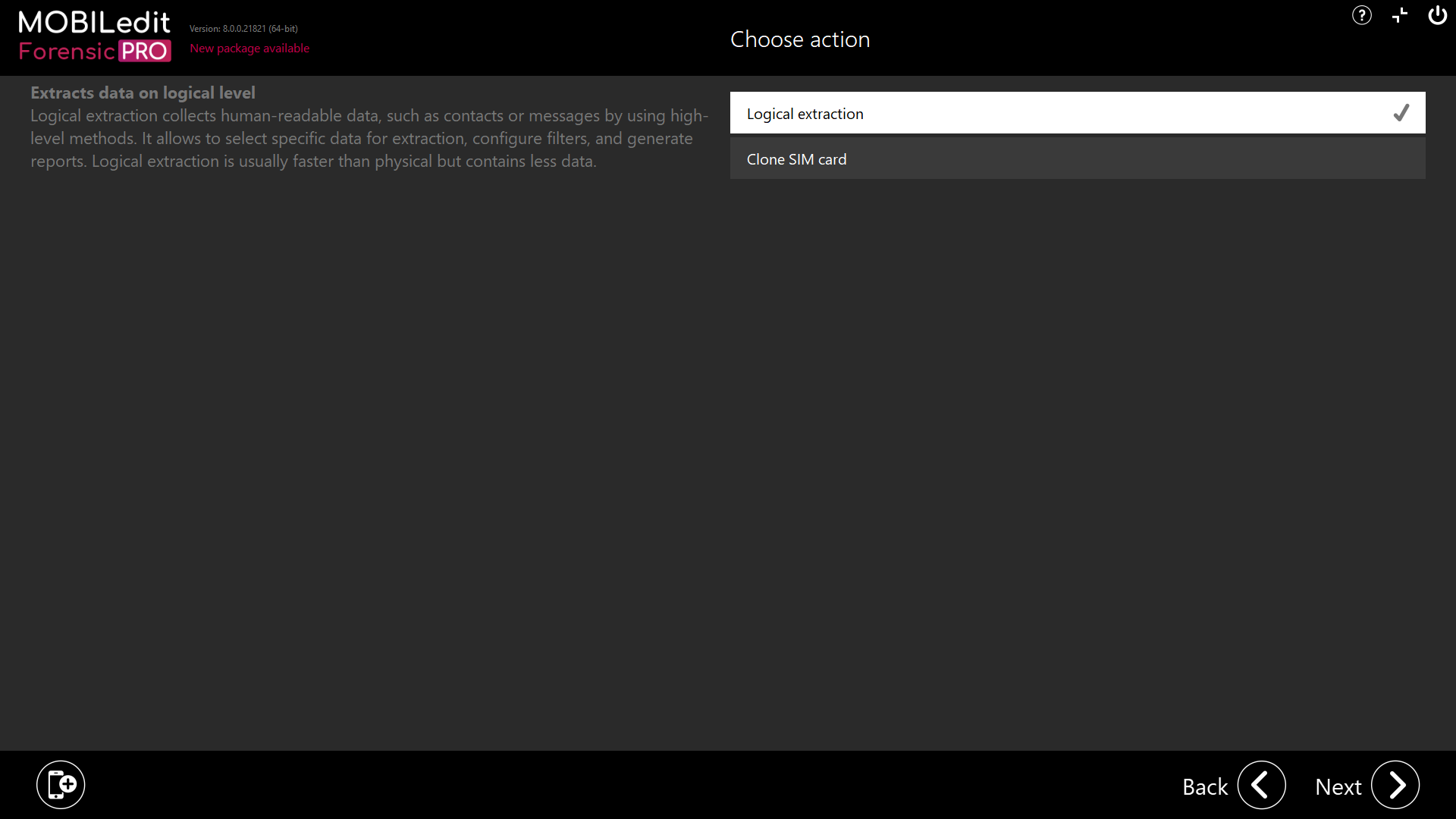 Fill in the properties and click the next button: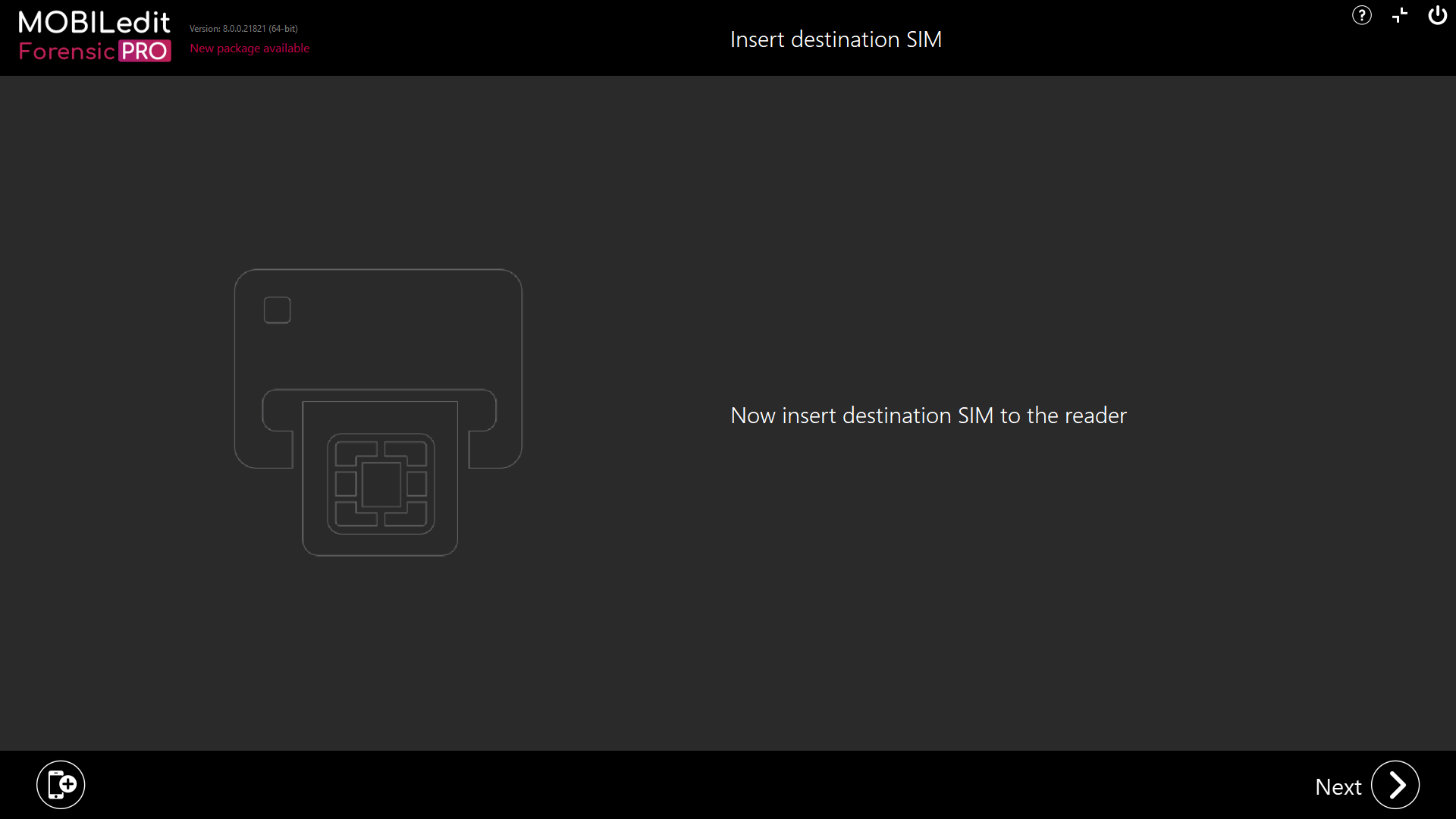 All done: