Cloud Forensic standalone product
MOBILedit Cloud Forensic standalone software product is for investigating cloud storage and cloud services without the need to examine mobile devices. Access to clouds using this method requires a password and a username or a token imported from another source.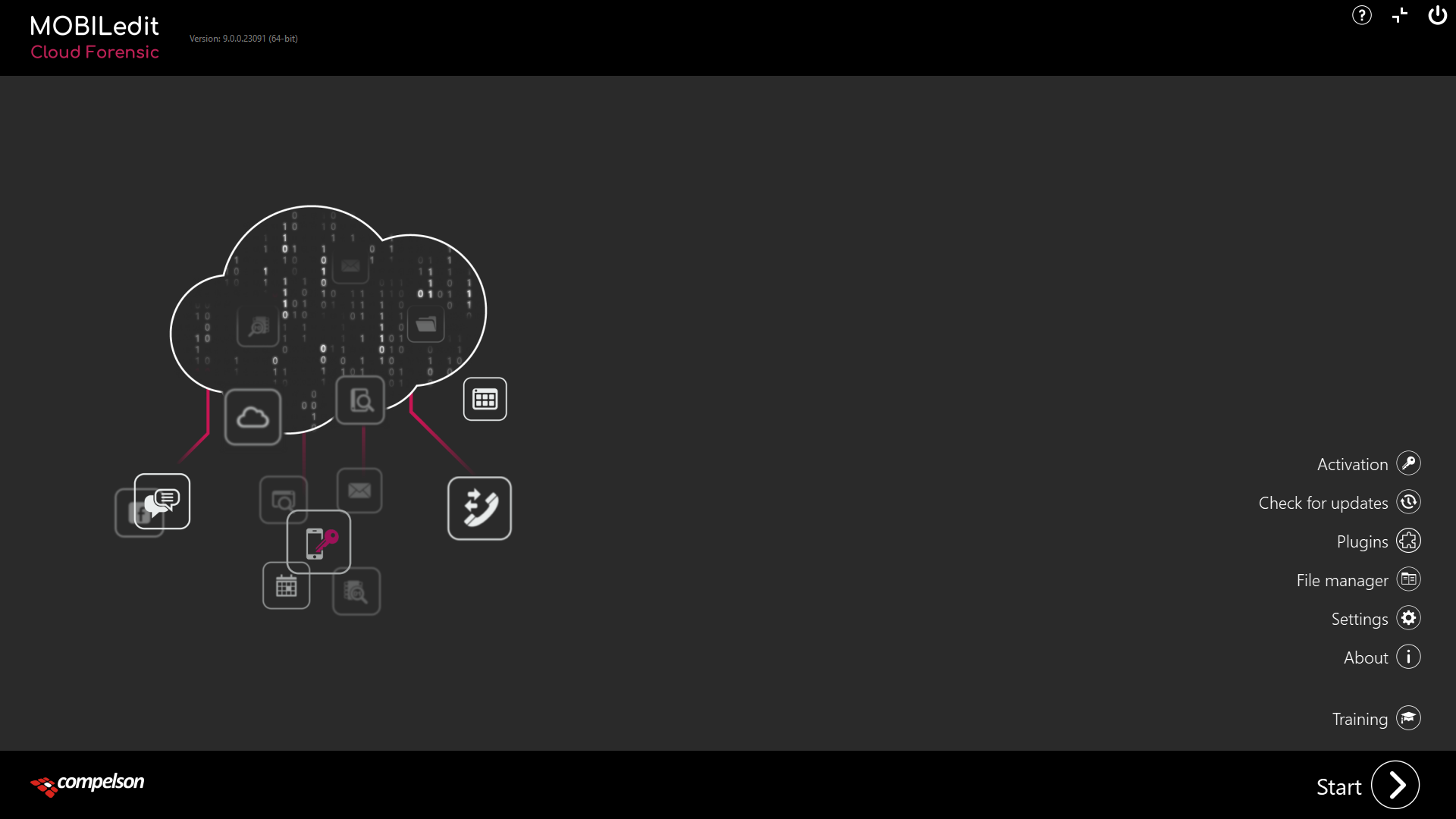 To be able to use this feature, it is necessary to have a computer connected to the internet.
Information about Cloud Forensic integrated with MOBILedit Forensic PRO can be found here
Requirements:
To utilize the cloud module, you will need to have at least one of the following :
The sign-in credentials for the cloud service (user name & password)

Import generated cloud_credentials.json file
Instagram Cloud. When "Account blocked" appears at login, you must log in to Instagram via the web to unblock it, it will require a code from an email or text message and may or may not require a password change.
The ways to extract data from Clouds:
Directly enter the sign-in credentials by using the username and password for the selected cloud

Import cloud credentials
1. Using sign-in credentials
Select the Cloud you want to extract data from and enter the credentials for only one cloud at a time using this method

Configure your report by selecting what type of data you want to extract

Use filters if you looking for a particular time, size, or extension
After the extraction starts, you can click the "Connect more" button and select another cloud for extraction.
Data from Clouds is copied to the computer, if the cloud contains 2TB of data, for example, then the user needs to make sure that they have enough free disk space on the computer. Therefore we advise you to use local filters to select what data you are interested in extracting.
Tokens are only valid for a limited period of time.
2. Import cloud credentials
On the Start page click on "Connect cloud"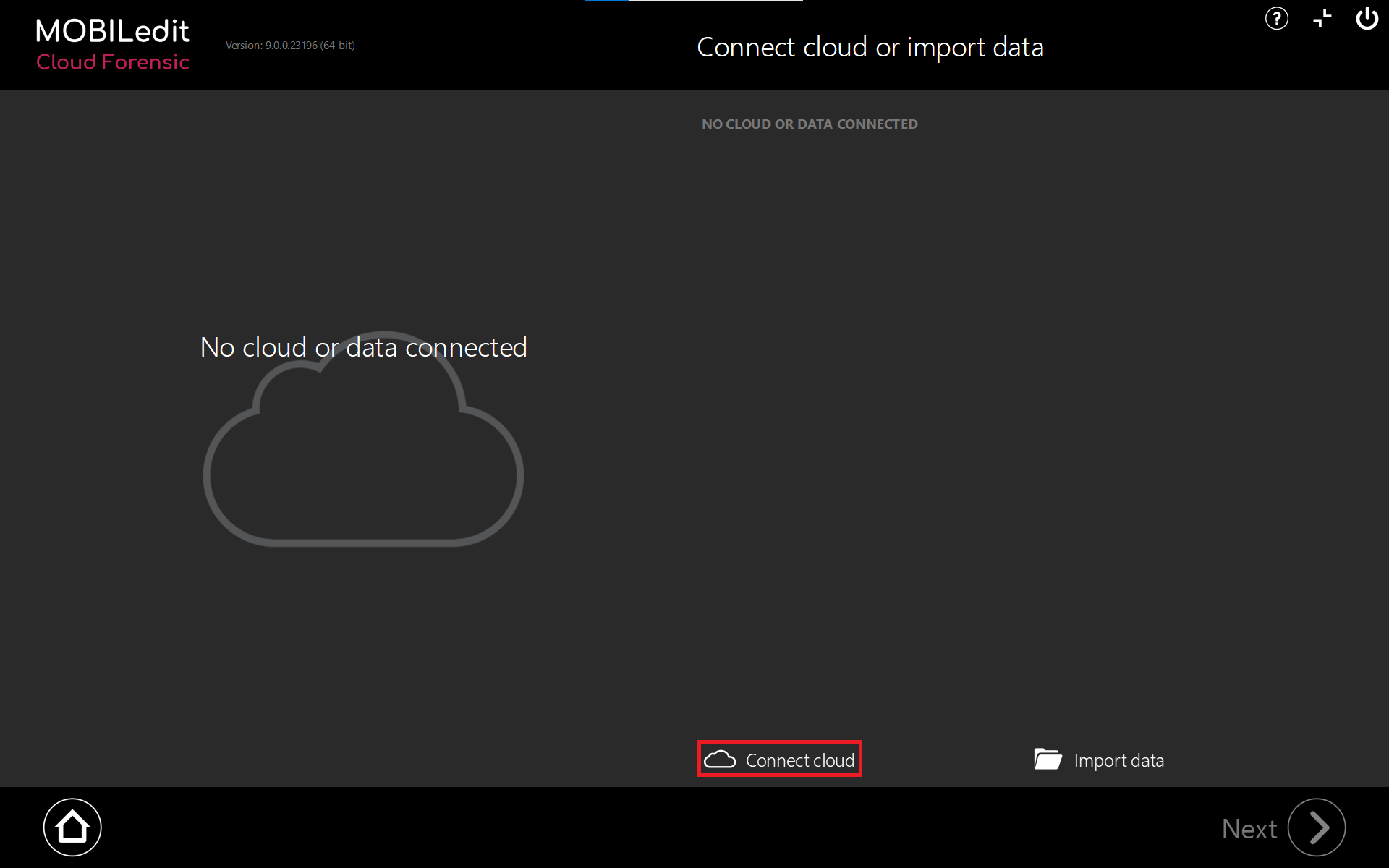 2. Click "Import cloud credentials":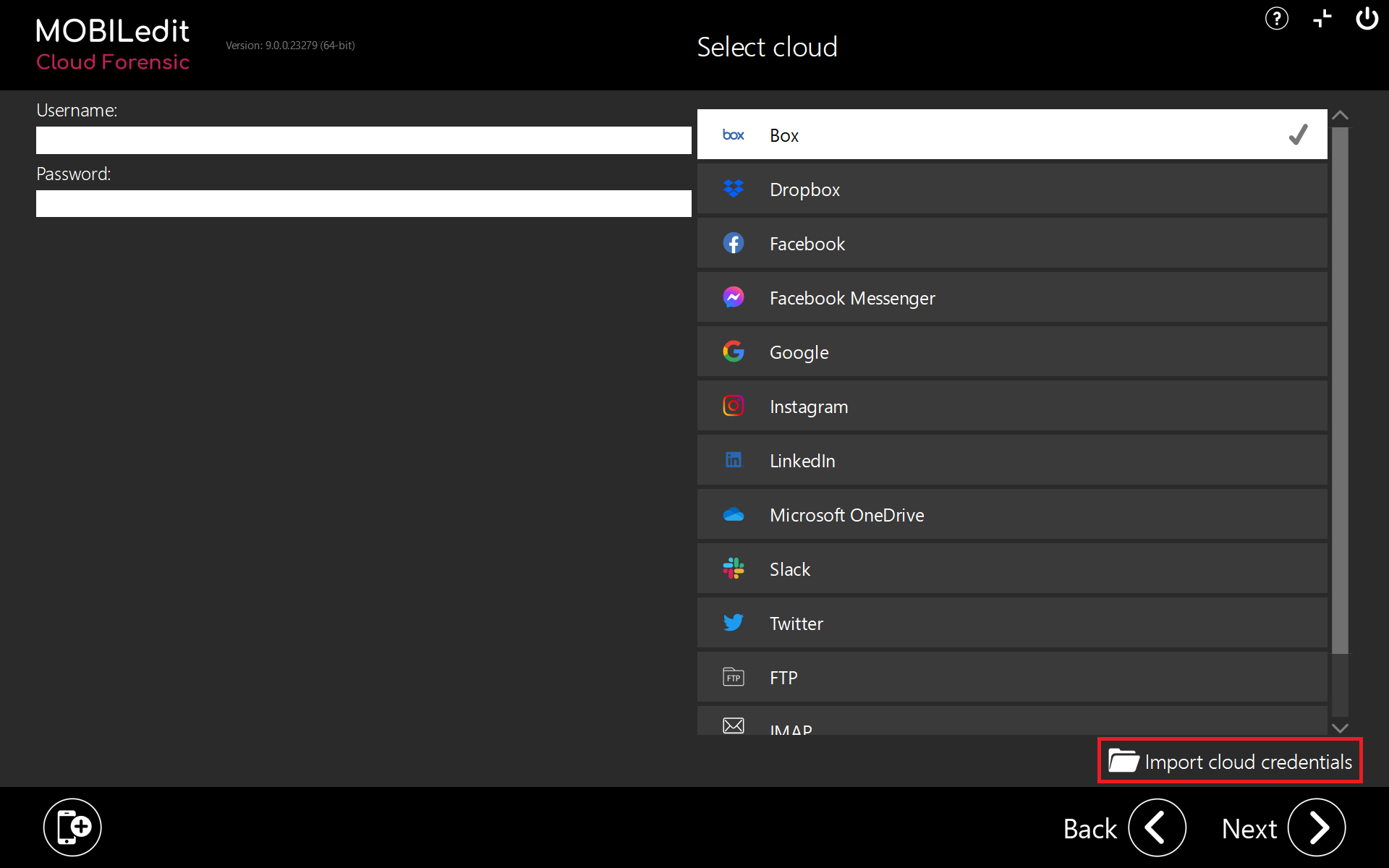 3. Select the cloud credentials file that has been previously extracted from the device. This is stored in the file "cloud_credentials.json":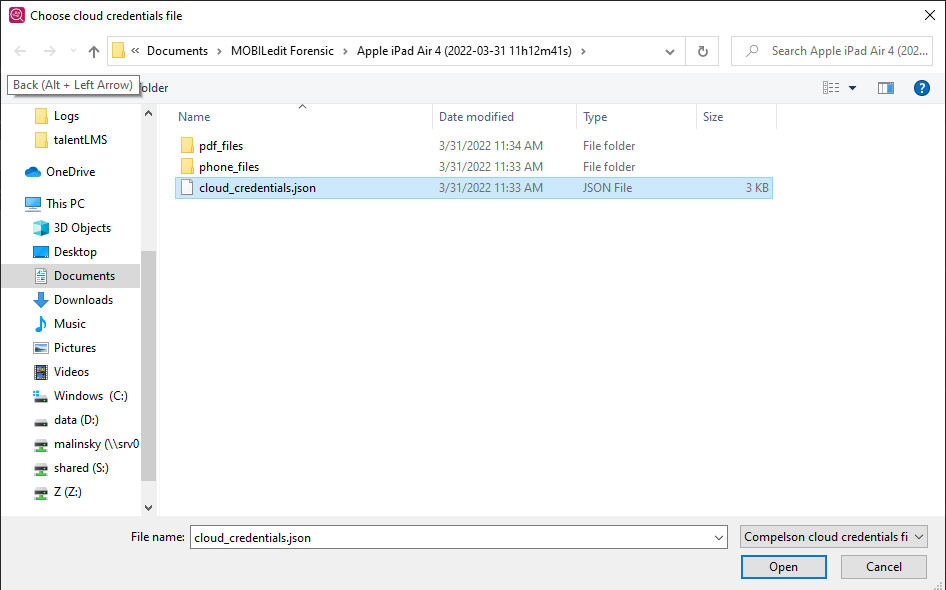 4. Select the cloud you want to extract data from, you can select multiple clouds at once. Then click "Next".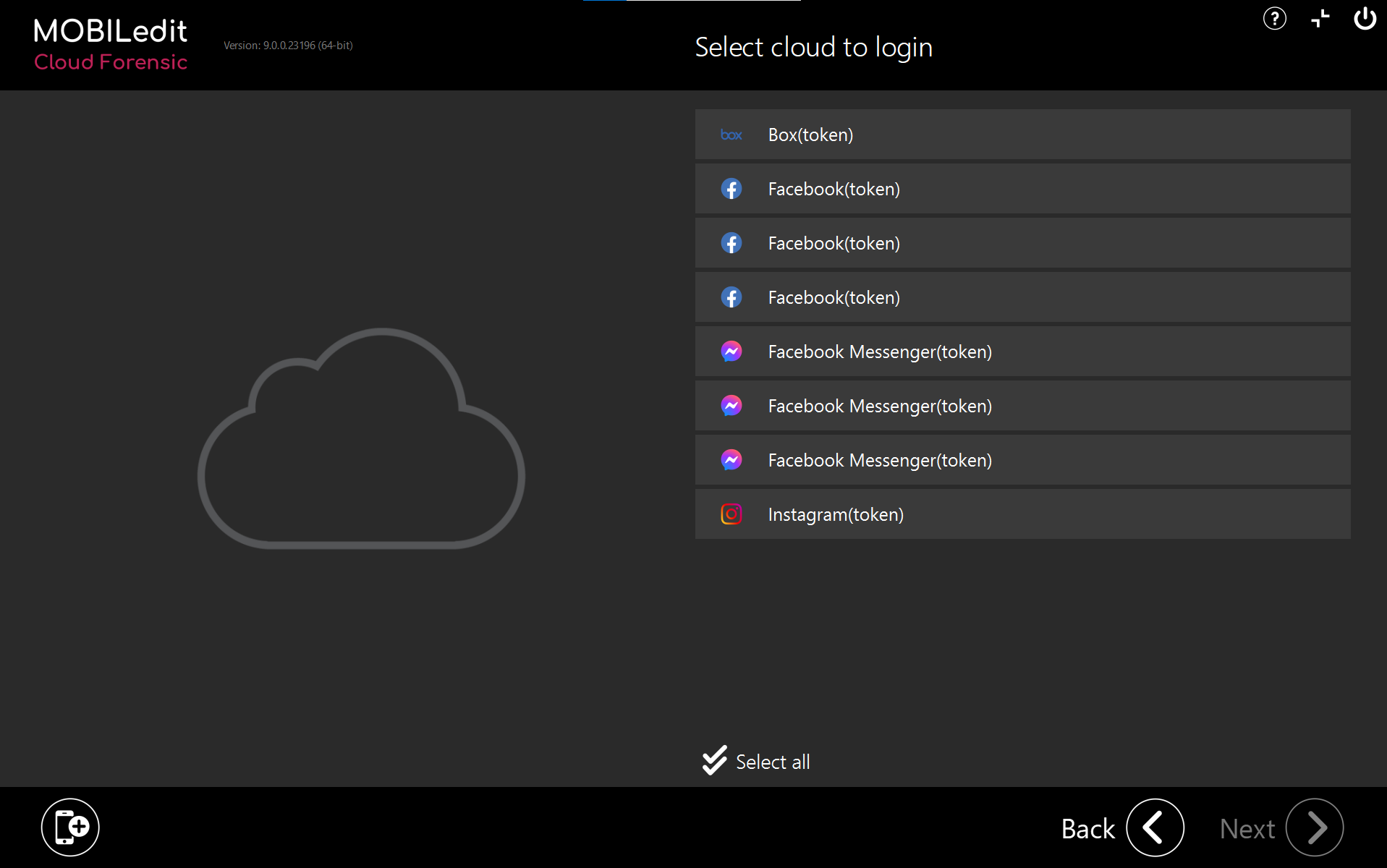 5. On the next page you will see which cloud services MOBILedit Cloud Forensic was able to log in to. Select what cloud(s) you would like to extract, and continue to the next page where you can use the filters to choose what type of data you want to extract. Then specify the report details and choose one or more output formats.