In MOBILedit Forensic there are two ways how to extract data from Garmin watches.
The first one is to connect the watch to MOBILedit Forensic just like you would a mobile phone and then run a "Logical extraction", either Full content or Specific selection.

The second one is by importing a "Garmin backup" and running a "Logical extraction" as well.
How to extract data by importing the Garmin backup:
1. Connect a Garmin watch to the computer using the appropriate cable.
2. Copy the entire file system from the connected Garmin watch to your preferred storage location (you can use the File Manager inside the MOBILedit Forensic).
3. From the connection screen in MOBILedit Forensic, select "Import data > Garmin backup".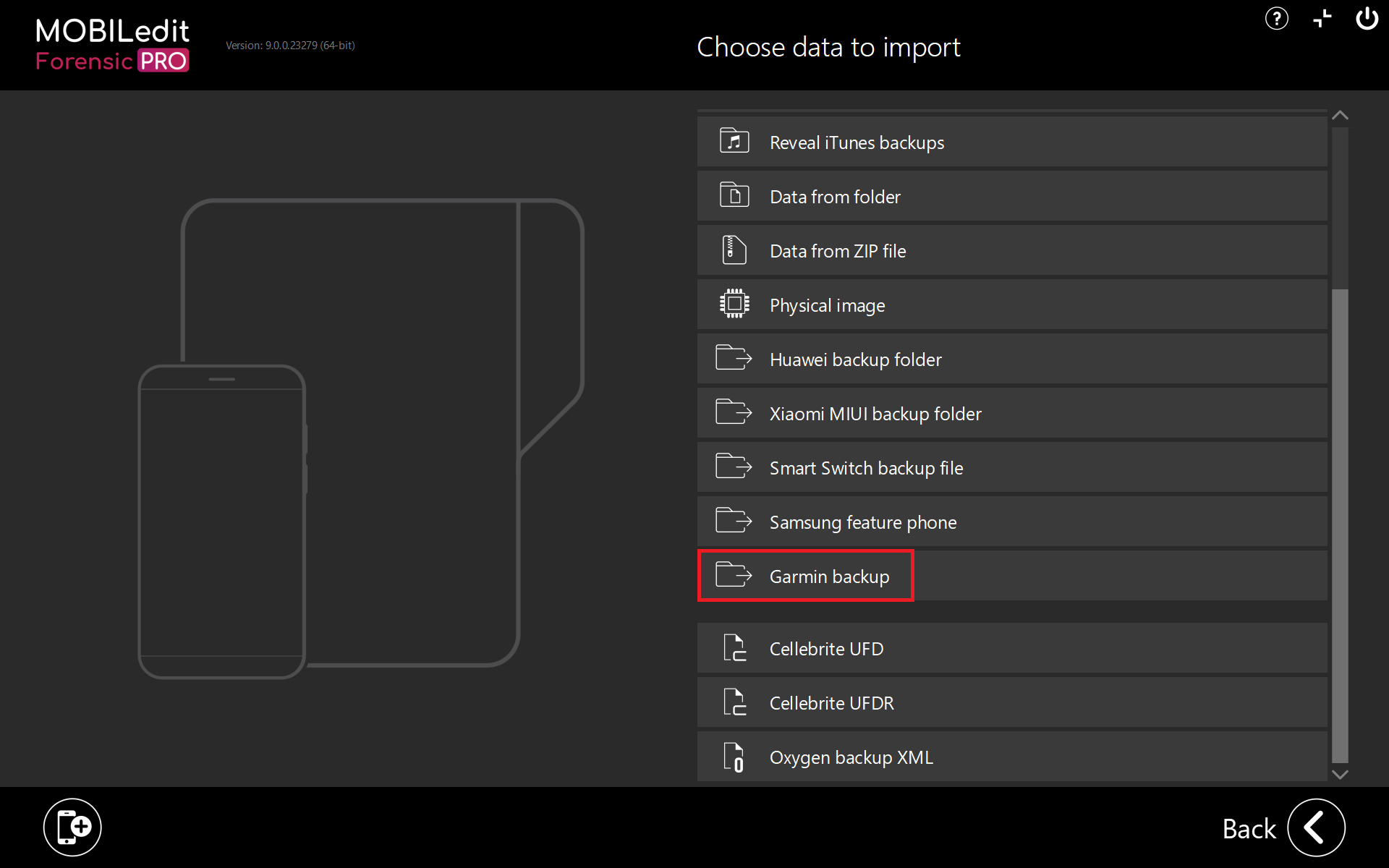 4. Locate and select the "…\Garmin\GarminDevice.xml" file on your copied Garmin data location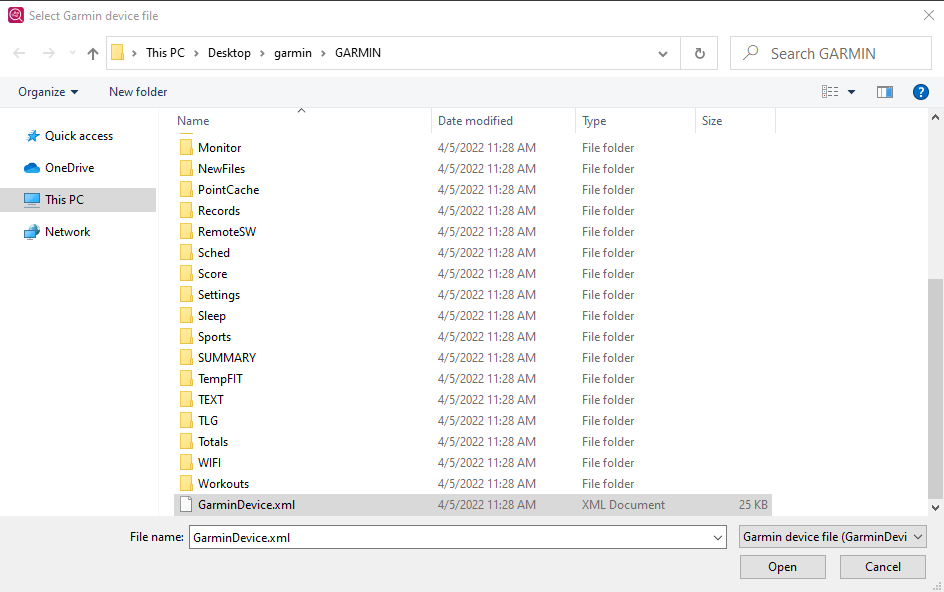 5. Click on "Next".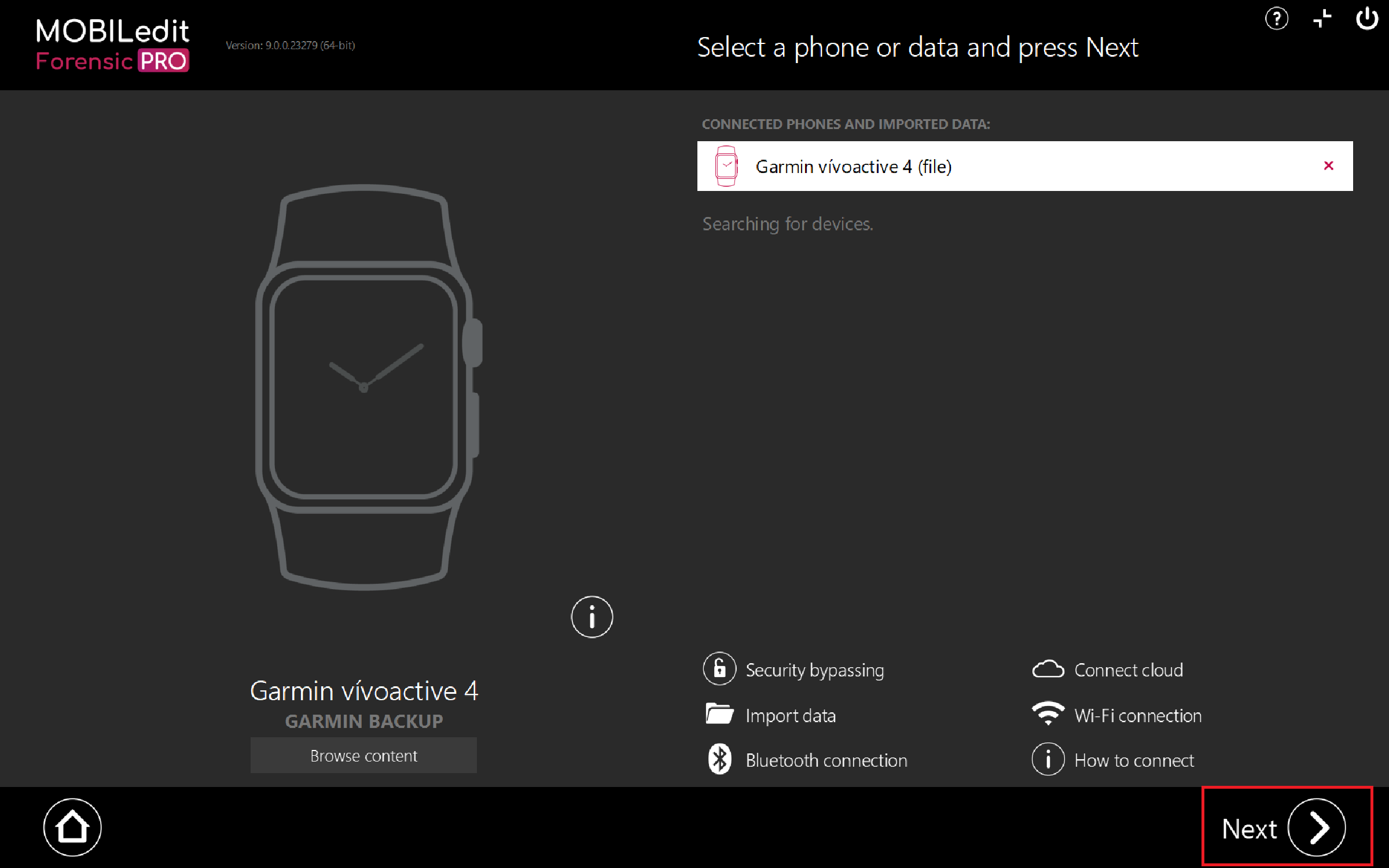 6. The remaining steps are the same as you would take to run a "Logical extraction" of any other connected phone or device.
Type of extracted data:
Activity with GPS locations

User profiles

Heart rate

Timeline

Routes

Files

Application list