This is the MOBILedit Forensic Home screen. You will see this screen every time you start MOBILedit Forensic. On this page, you can change your activation info or deactivate the software, check for updates to find out if a new version is available, manage your files to view, move and copy all files that are on your computer, edit your personal settings, find information about the software, access our expert training material, and most importantly start your phone analysis.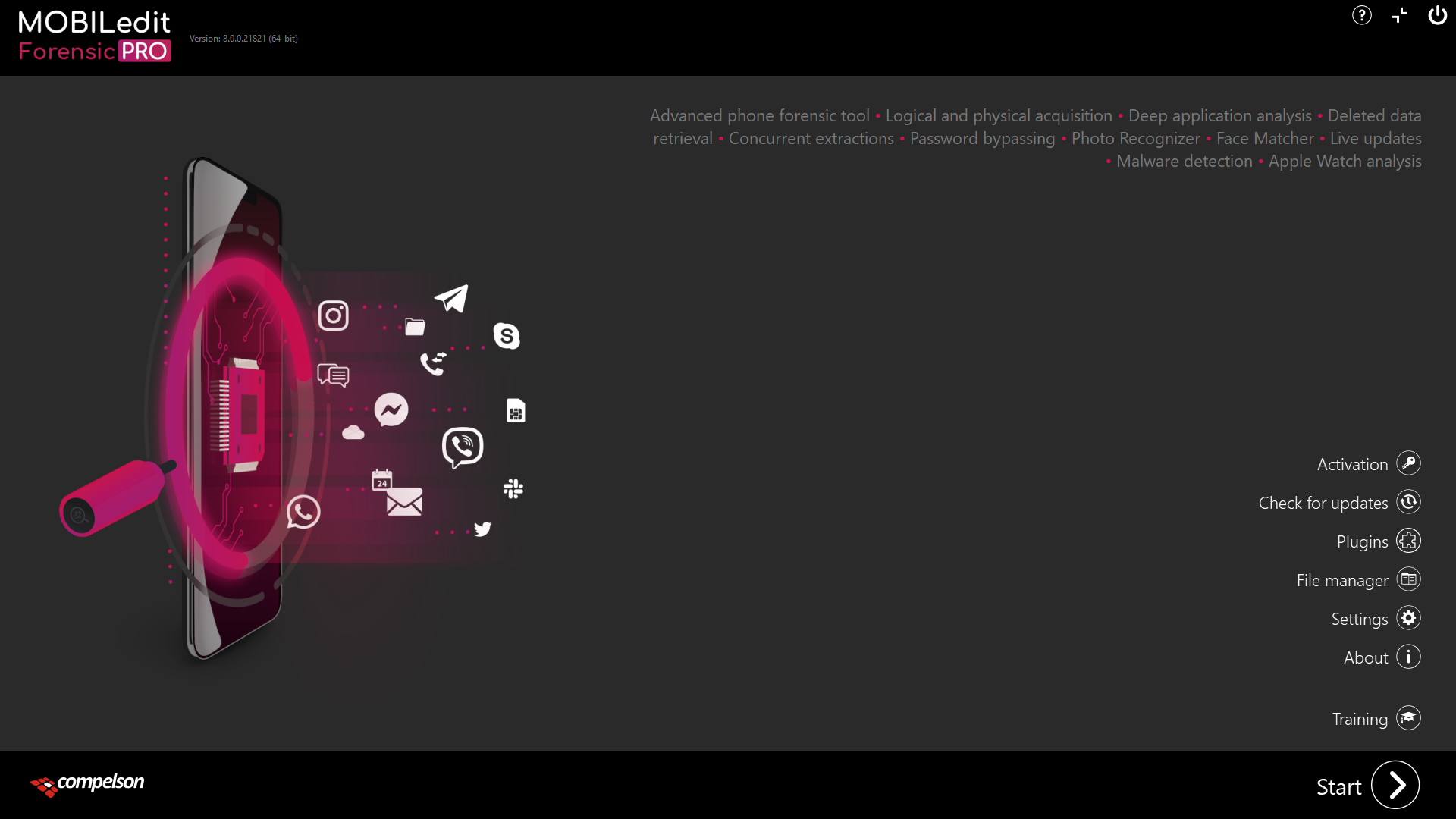 In the top right of the screen you will see these three buttons:

The "Question mark" will open up a web browser window and bring you directly to our User Guide.

The "arrows" toggle between full screen and window mode.

To exit MOBILedit Forensic you can select the "power" button.