The File Manager allows you to easily manage files located on your computer as well as files on a phone. It can be useful especially when you are targeting a specific file or folder, which can be moved, copied, or analyzed for more detailed information.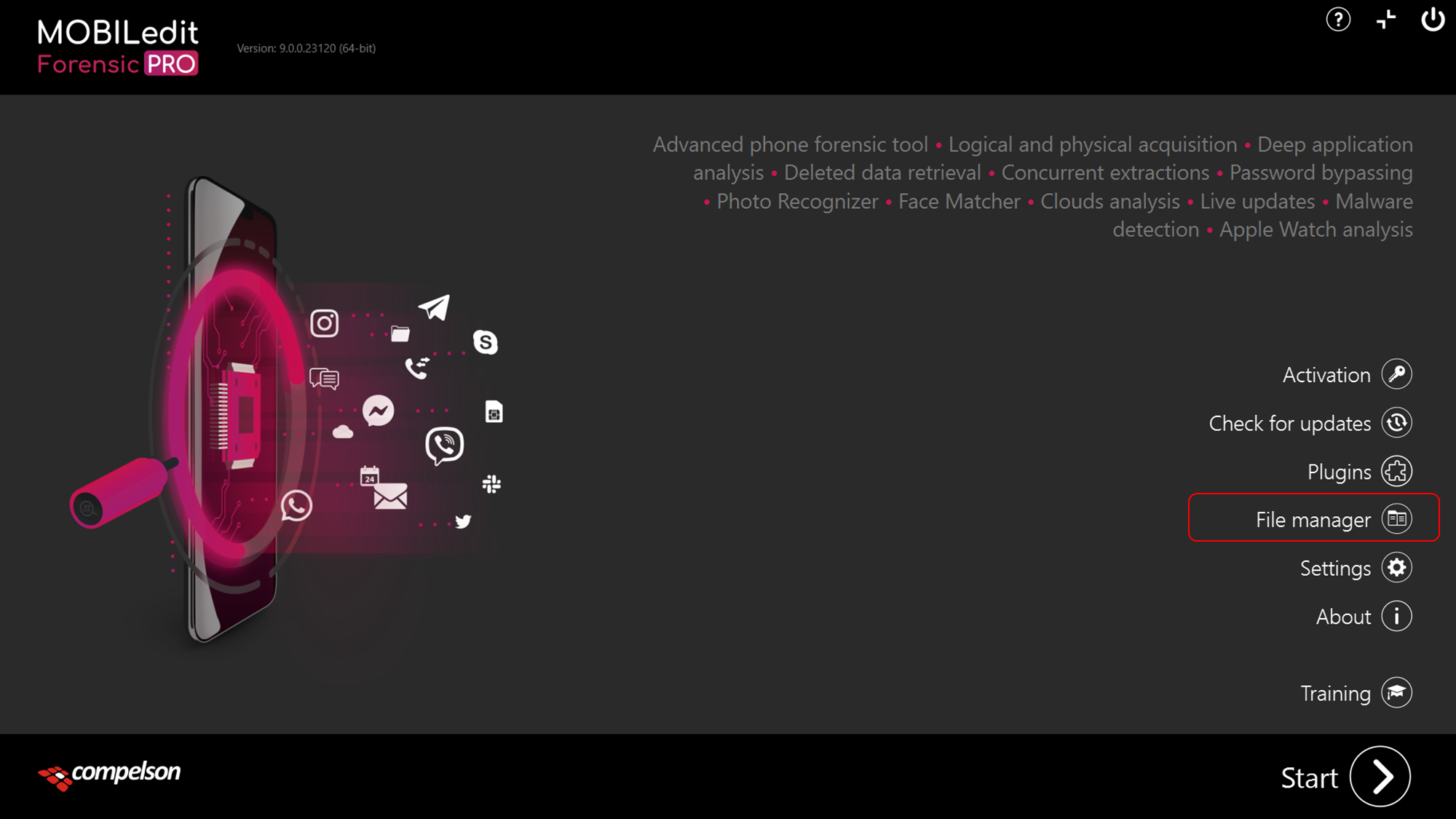 One benefit of File manager is that you can view both the source location and the target location at the same time. Another benefit is that you are not restricted when moving or copying files with more than 260 characters, File manager will allow you to do so as it supports unlimited file path lengths.
File manager as shown on the "Home screen"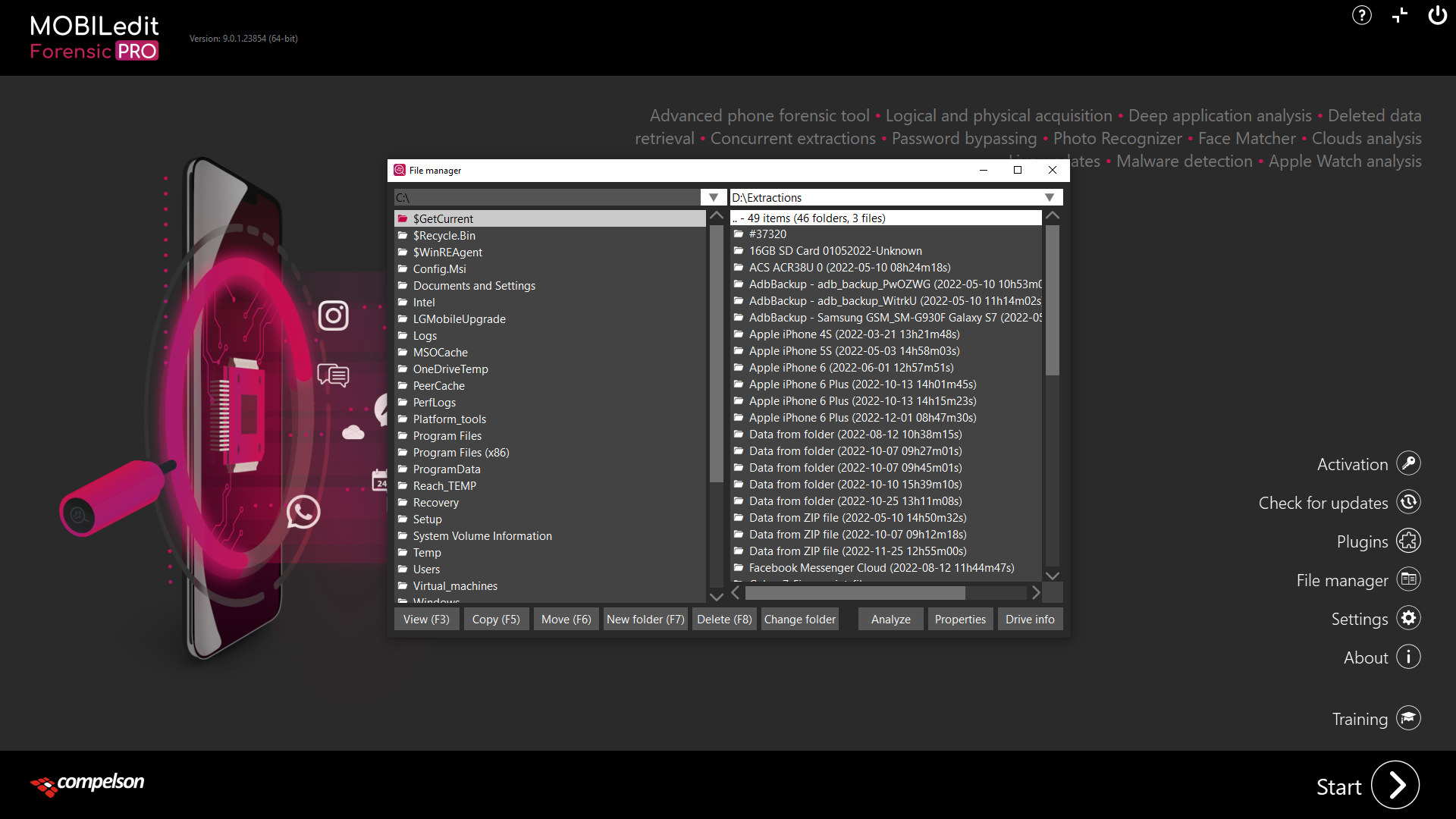 If you have a connected device or imported file, File manager can also be launched from the "Connect phone or import data" screen by selecting the "Browse phone" option.
This enables you direct access to navigate the file system of the connected source and to copy and paste files directly from the source to your computer if it is necessary.
File manager as shown from the "Connect phone or import data" screen