How to add Activation Key purchased under another email
In the case that you want to add an Activation Key purchased under an email address other than the address you used to register on the MOBILedit User Portal:
Click on your username in the top-right corner and select "+Add License":
Insert your Activation Key and click on "Add License":
You will receive an email as confirmation of your request.
At this time, the application for the additional license has been submitted to our representatives for verification and approval.
There is a limit of 5 active requests per user at any one time.
The approval status is visible next to the requested Activation Key: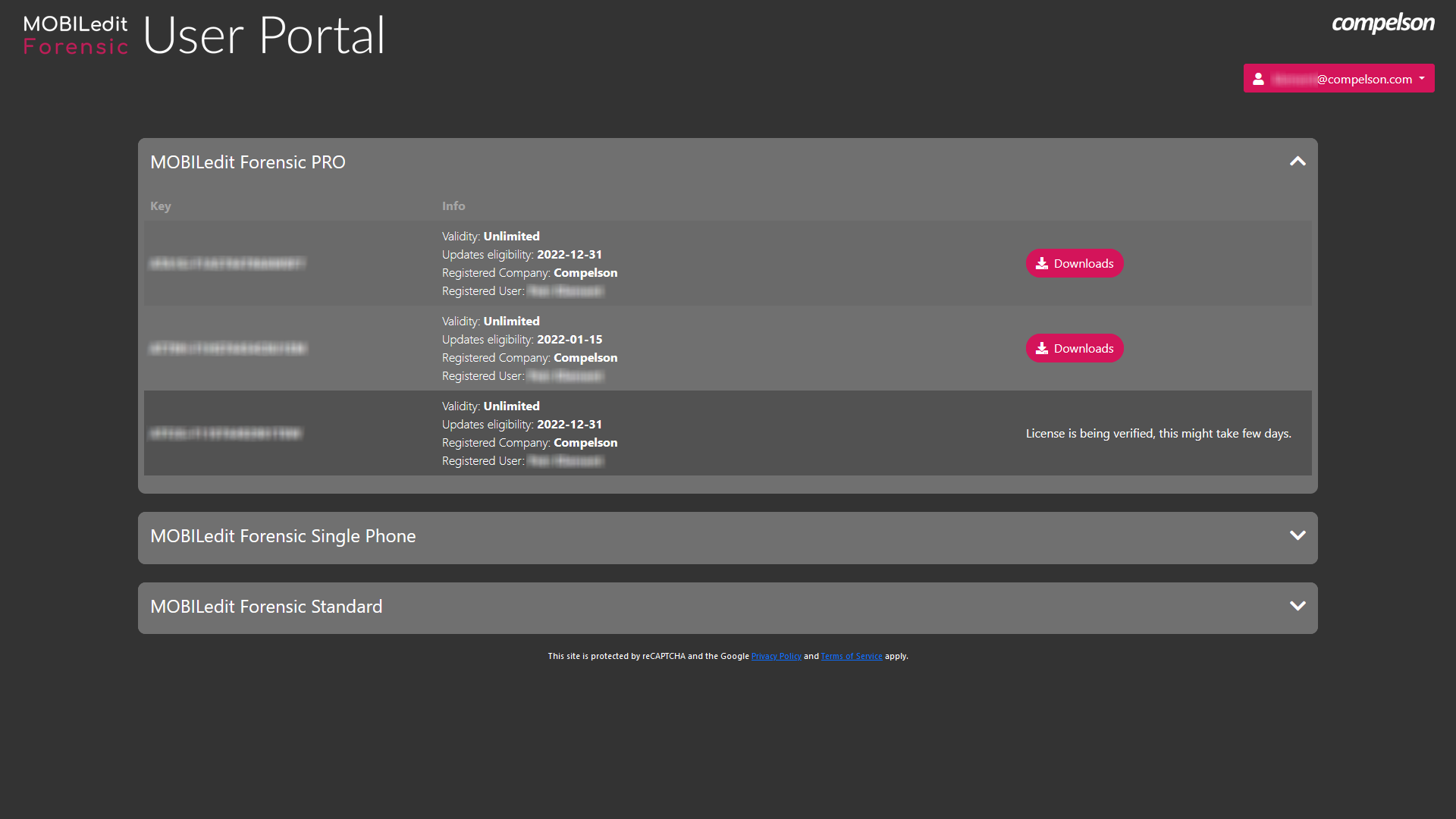 Once your request has been verified, you will receive a confirmation email and can download software, updates, and add-ons.
All Demo licenses must also be registered. Demo licenses will be automatically removed from the license list once they have expired.