How to register to MOBILedit User Portal
1. Go to MOBILedit User Portal and click on "Portal Registration":
2. Enter your email address and MOBILedit Forensic Activation Key (make sure the entered email address is valid, as a verification code will be sent to this email). Click on "Send validation code":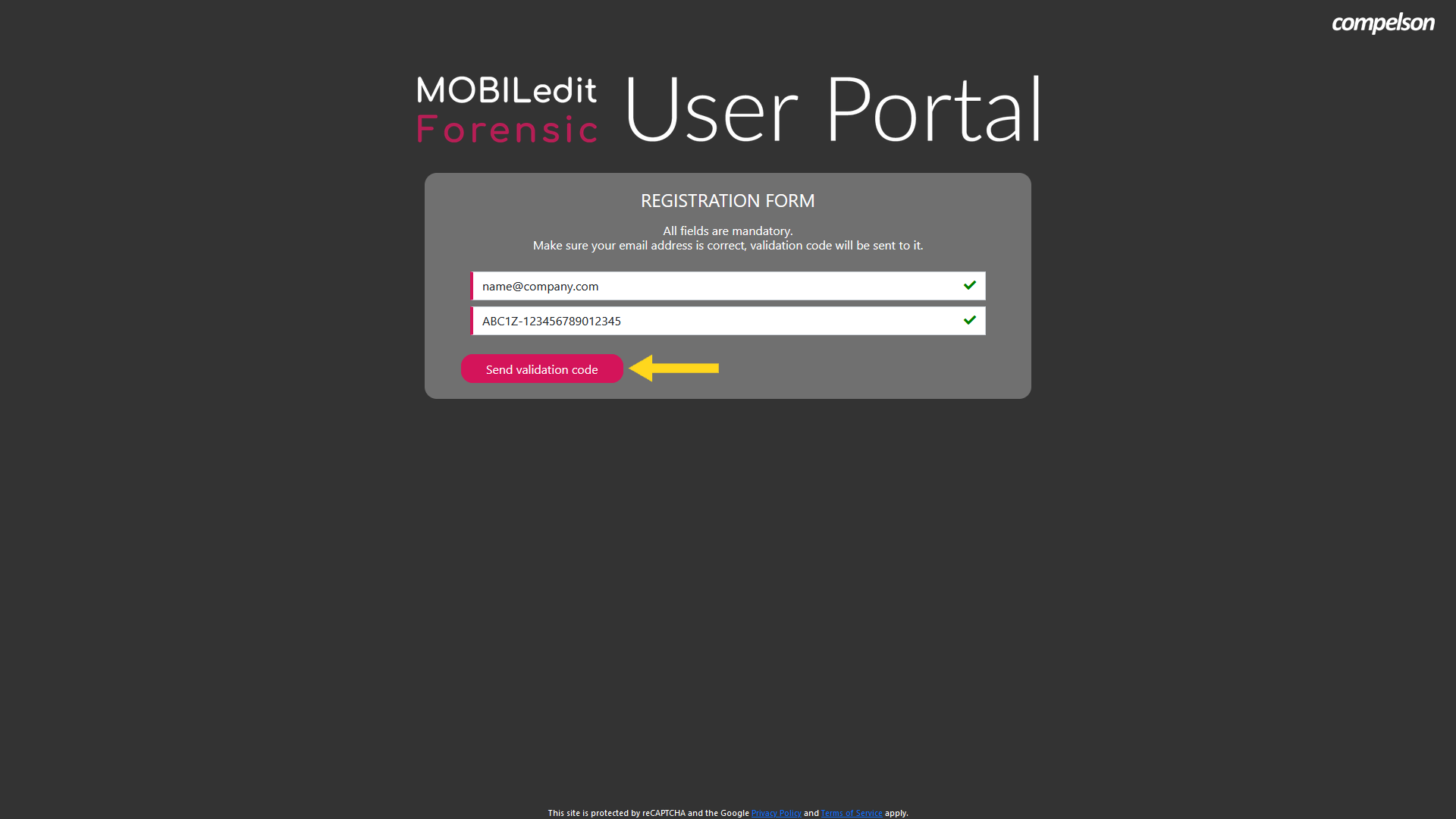 As confirmation of your request, you will receive a verification email containing a validation code.
3. Enter the validation code that you received by email, and fill in all mandatory fields. The email address and the activation key fields are populated from the previous step and cannot be changed. Click on "Register account":
Please note that if you wish to register with a MOBILedit Forensic PRO+ license, all fields in the registration form are mandatory.
You will receive an email as confirmation of your registration request and will be automatically redirected to your account page.
At this stage, your account needs to be validated by our representatives. Please note, that this process might take a few business days. You will be notified by email when your account is approved. Once approved, you are ready to download the product or to add the additional licence.
The approval status is visible under your account in the MOBILedit User Portal: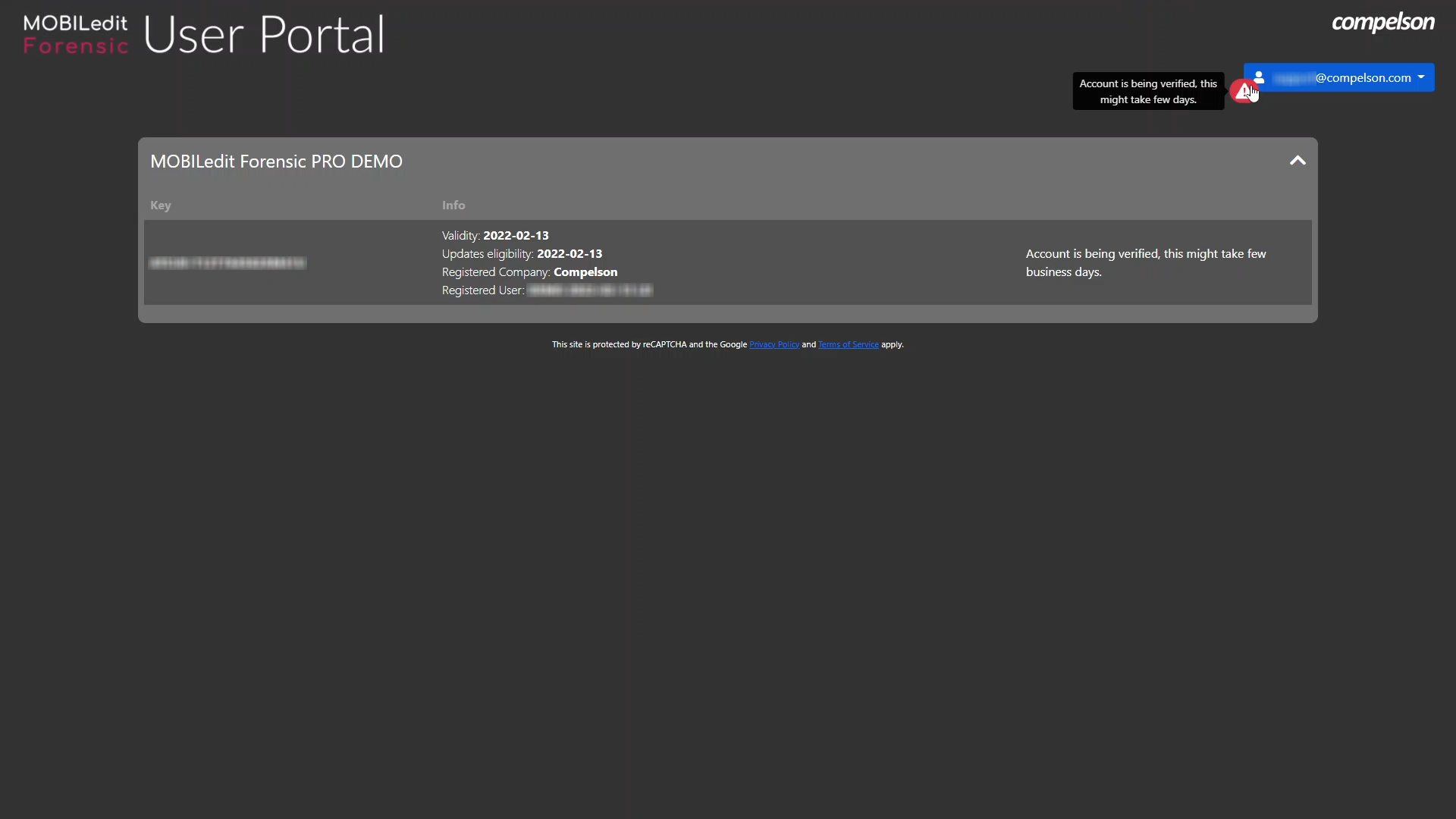 Once your request has been verified, you will receive a confirmation email and can download software, updates, and add-ons.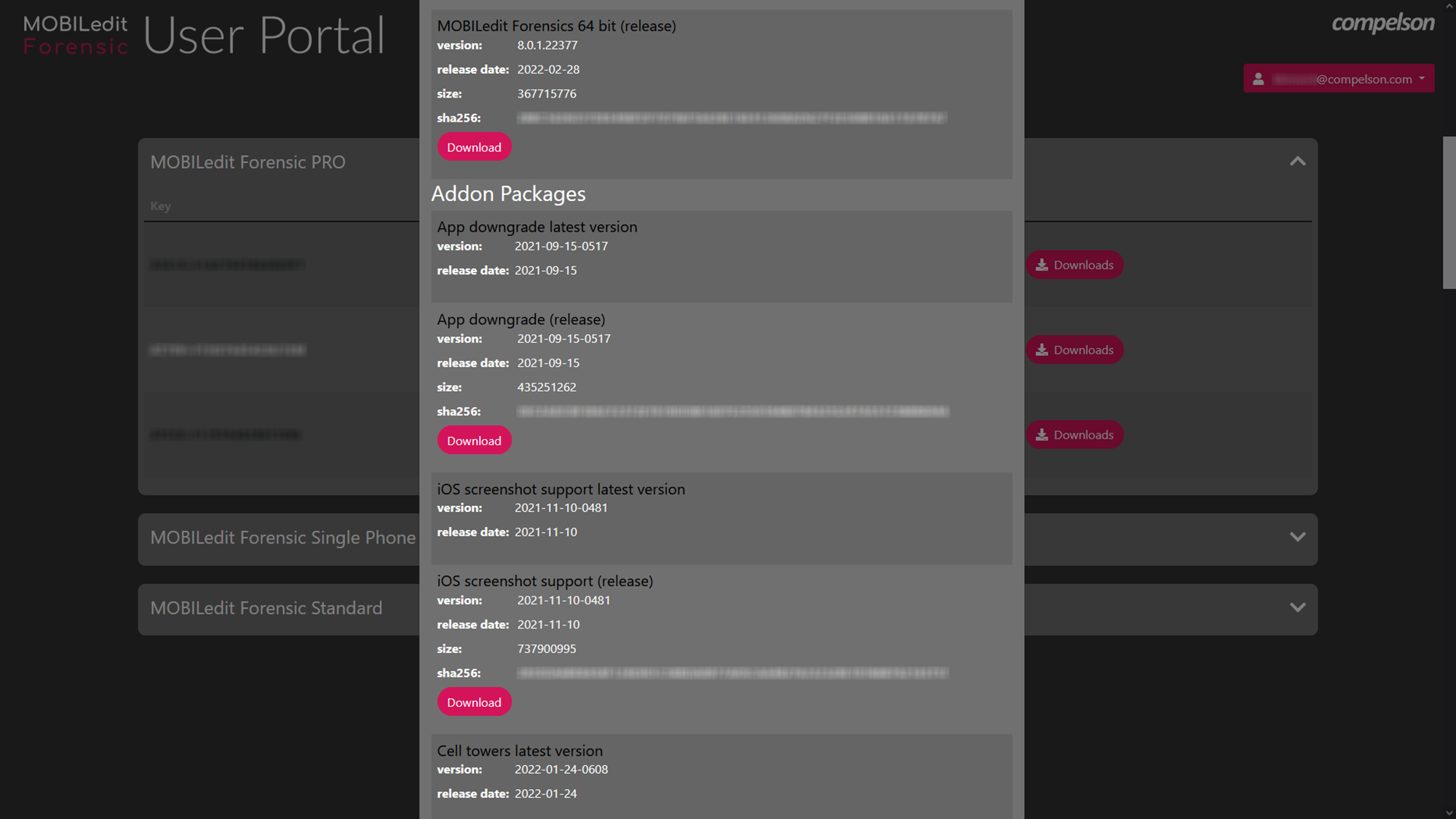 For users installing MOBILedit Forensic on air-gapped or network-isolated computer systems, add-ons and updates can be downloaded from the User portal and saved to USB flash memory for transfer and installation to the forensic workstation.
Once your User portal account is verified and fully operational, you can choose to set up multi-factor authorisation (MFA) using a TOTP authenticator app.