Thanks to Live Updates, we are able to add additional models (or chipsets) of devices or new supported applications in the form of packages without the need to reinstall the software. Live Updates is a unique feature and a strong point of MOBILedit Forensic, providing immediate updates of application analysis, security bypassing and other features live and as often as needed
The use of apps to communicate and share has grown rapidly. Many apps are released or updated every day. It is obvious that the analysis of apps is vital to retrieving as much evidence as possible. You get updates of application analysis live and as often as needed.
All apps supported by MOBILedit Forensic can be found here. Also, you can send us a request for any app which is not listed at the same page.
Updates
If there are updates available they will be highlighted to you in two locations. You will not only receive notification of updates for the add-on packages, yet also the main SW package.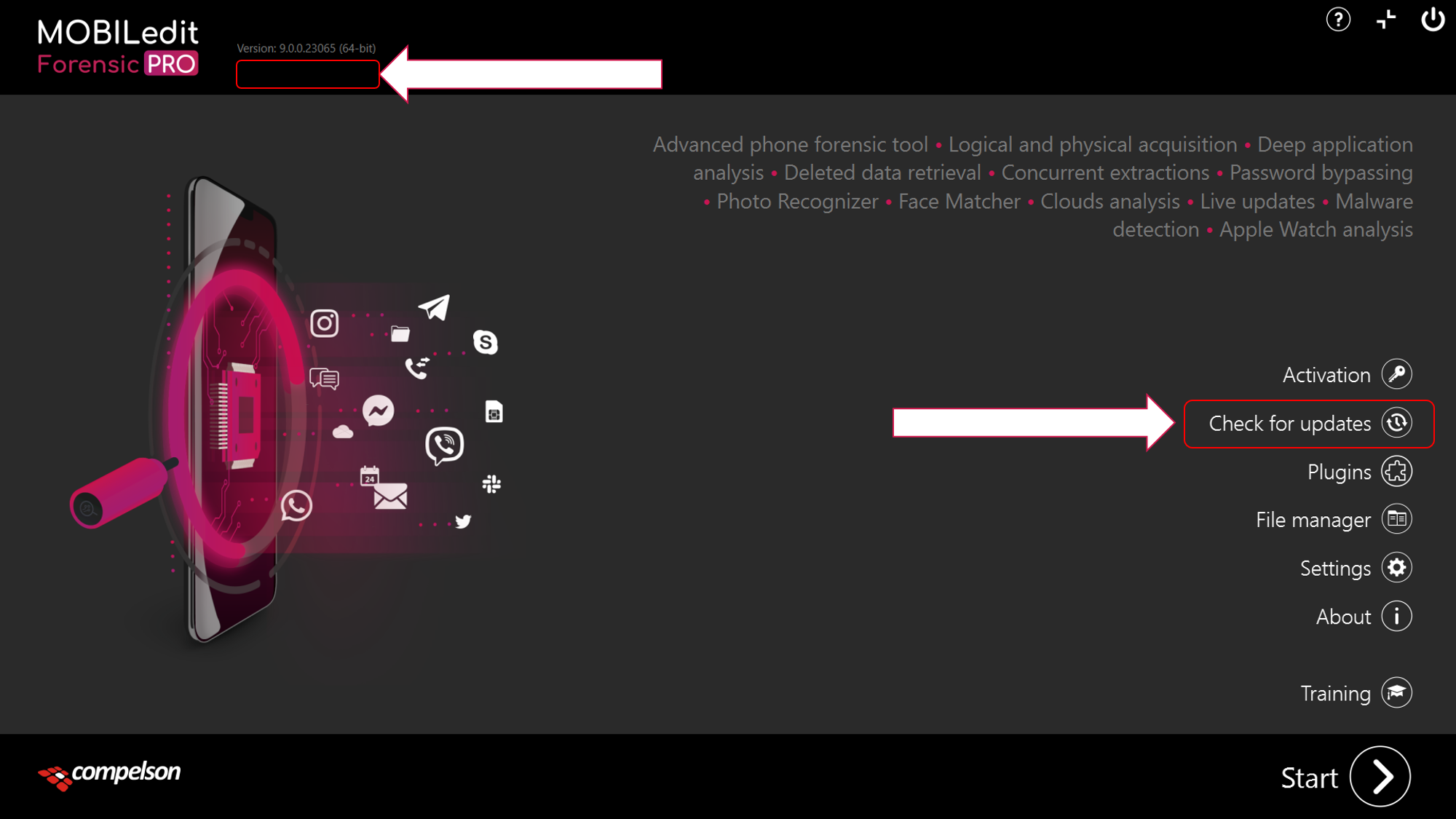 Upon clicking on the Check for updates button you will see a screen informing you about available updates for the software, or for some of its add-ons.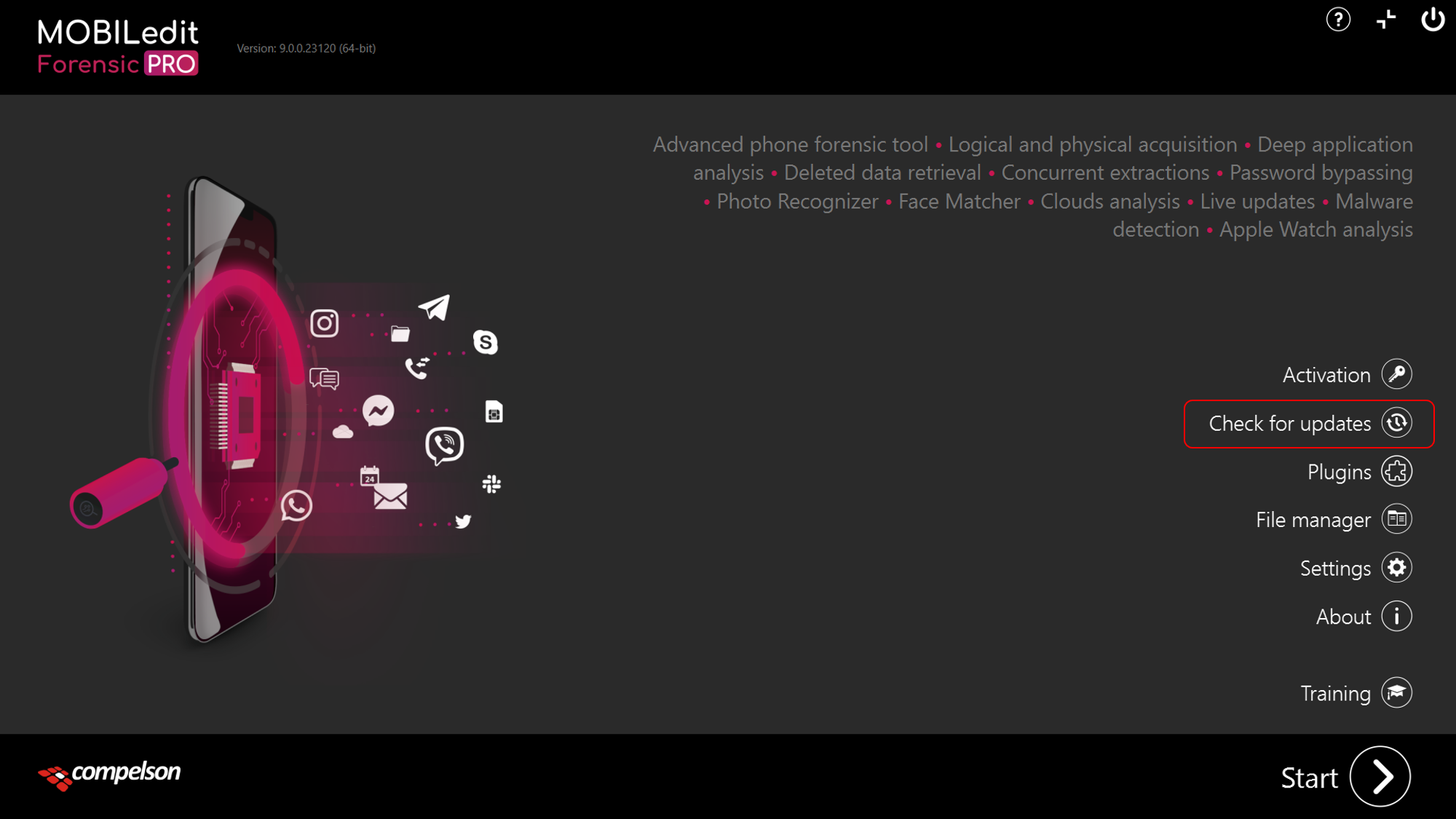 Simply click on the Update button next to the category you would like to update. Once done, a new package will be downloaded and installed. There is also version information displayed at this location.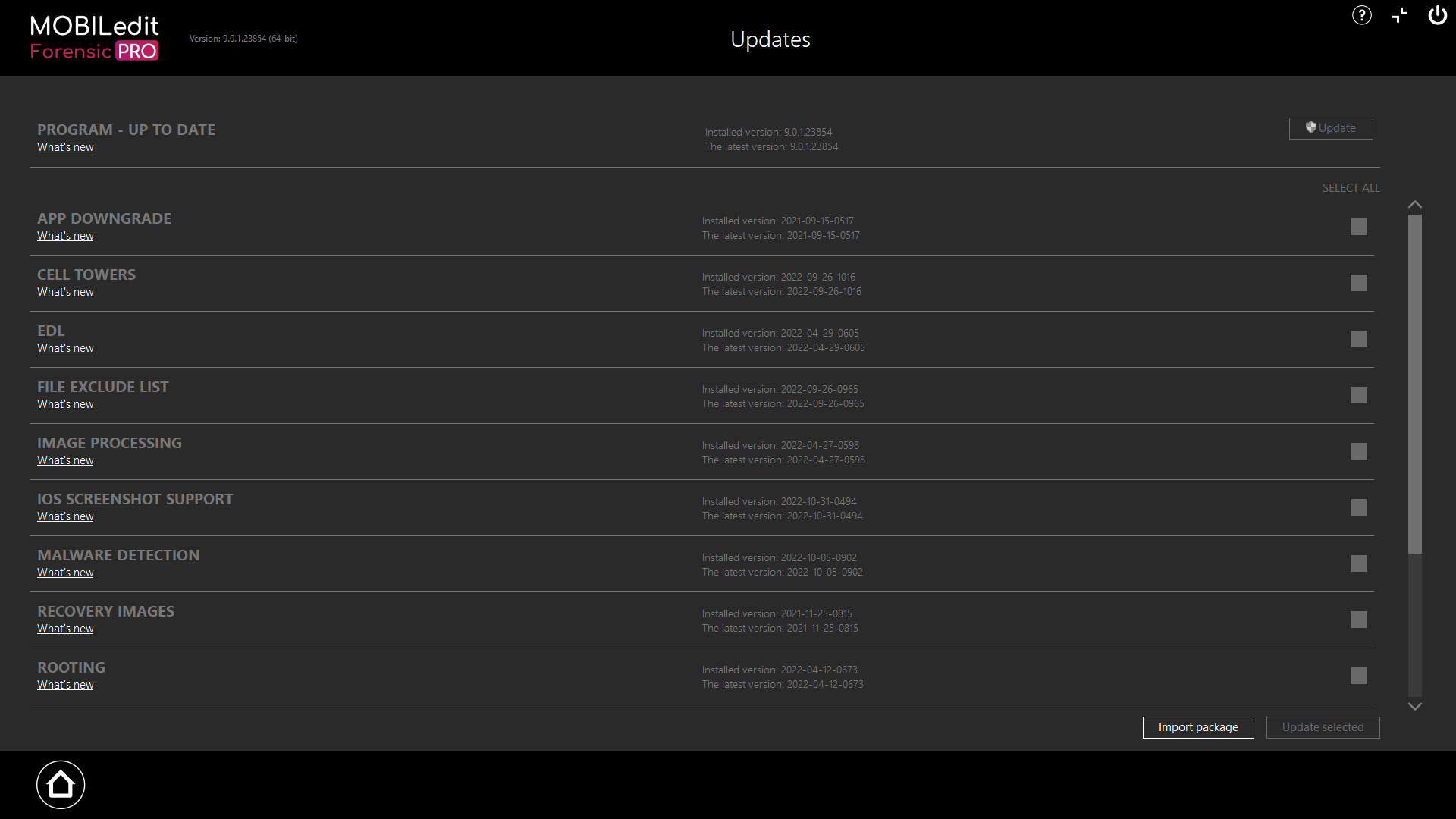 There is also information available to show "What's new" in the latest update.