Once your User portal account is verified and fully operational, you can set up multi-factor authorisation using a TOTP authenticator app.
MFA setup
First, select "MFA Setup" from the user menu in the top right of the screen.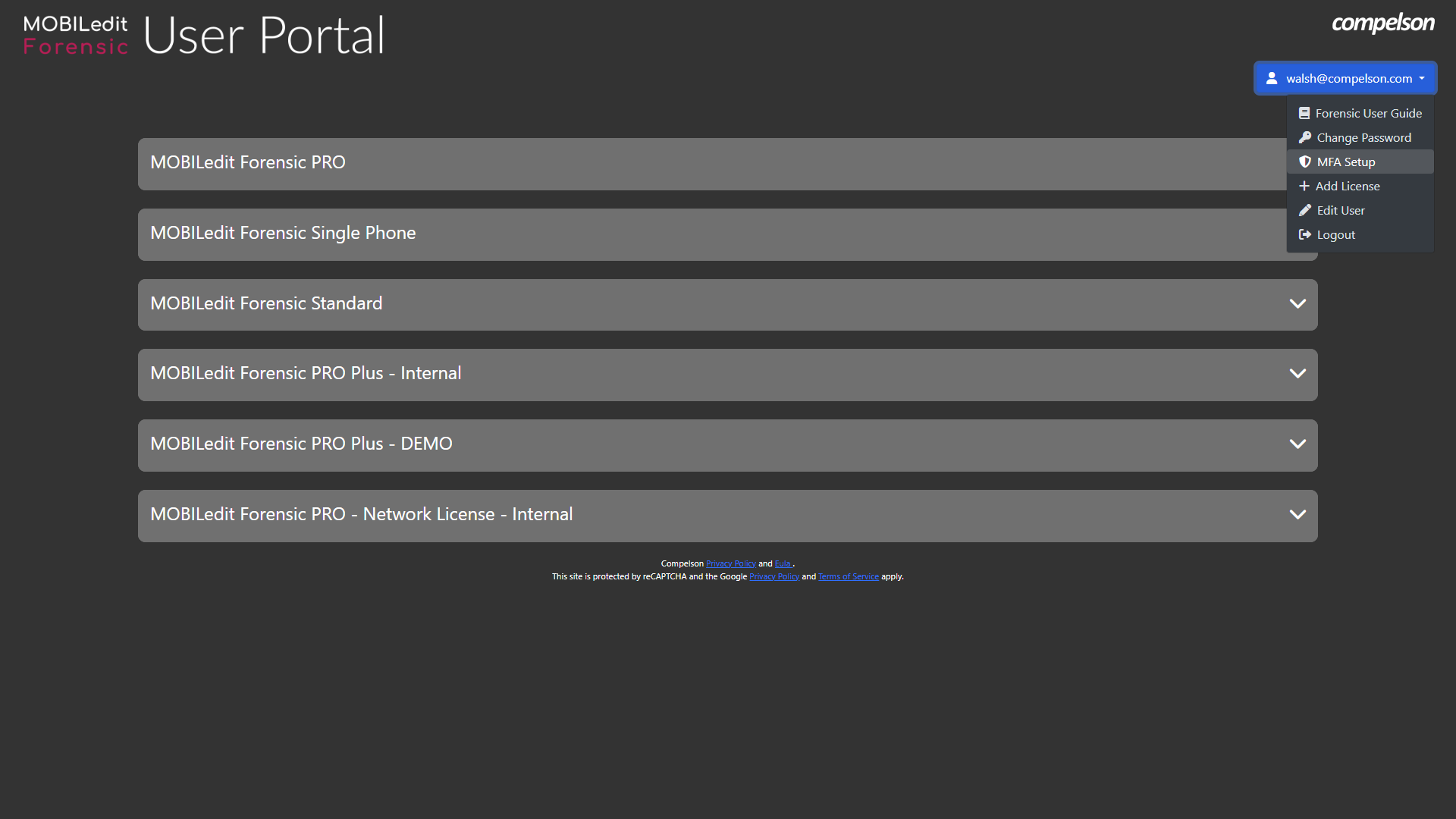 This will open up the Multi-Factor Authentication setup as shown below.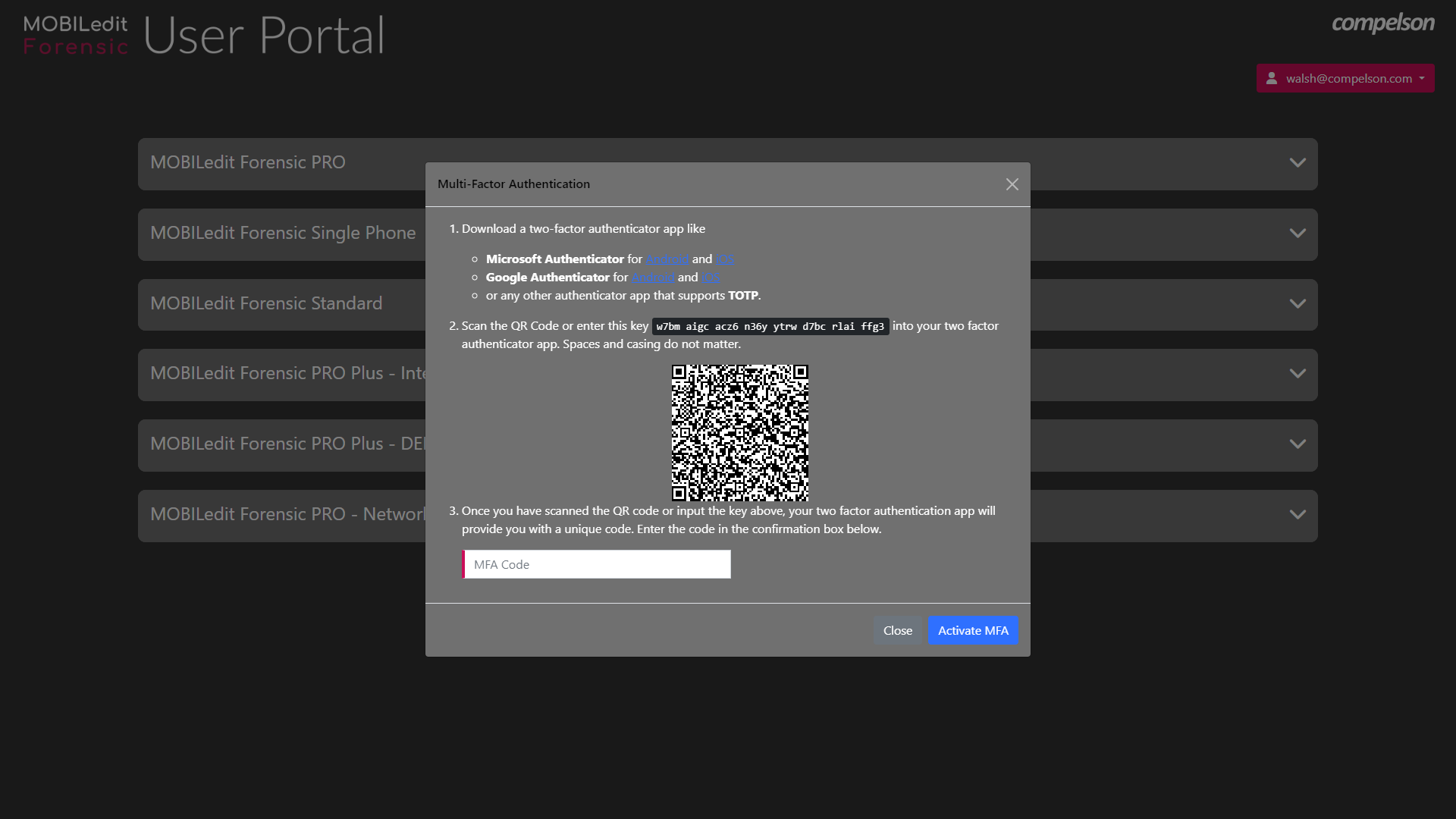 Full instructions are shown on-screen within the MOBILedit Forensic User portal.
Download a two-factor authenticator app like

Microsoft Authenticator for Android and iOS

Google Authenticator for Android and iOS

or any other authenticator app that supports TOTP.

Scan the QR Code or enter the key into your two-factor authenticator app. Spaces and casing do not matter.

Once you have scanned the QR code or input the key above, your two-factor authentication app will provide you with a unique code. Enter the code in the confirmation box and click activate.

Recovery keys - Please copy and save the keys in a safe place.
Recovery keys - If you lose your device or TOTP app and don't have the recovery codes, you will lose access to your User portal account.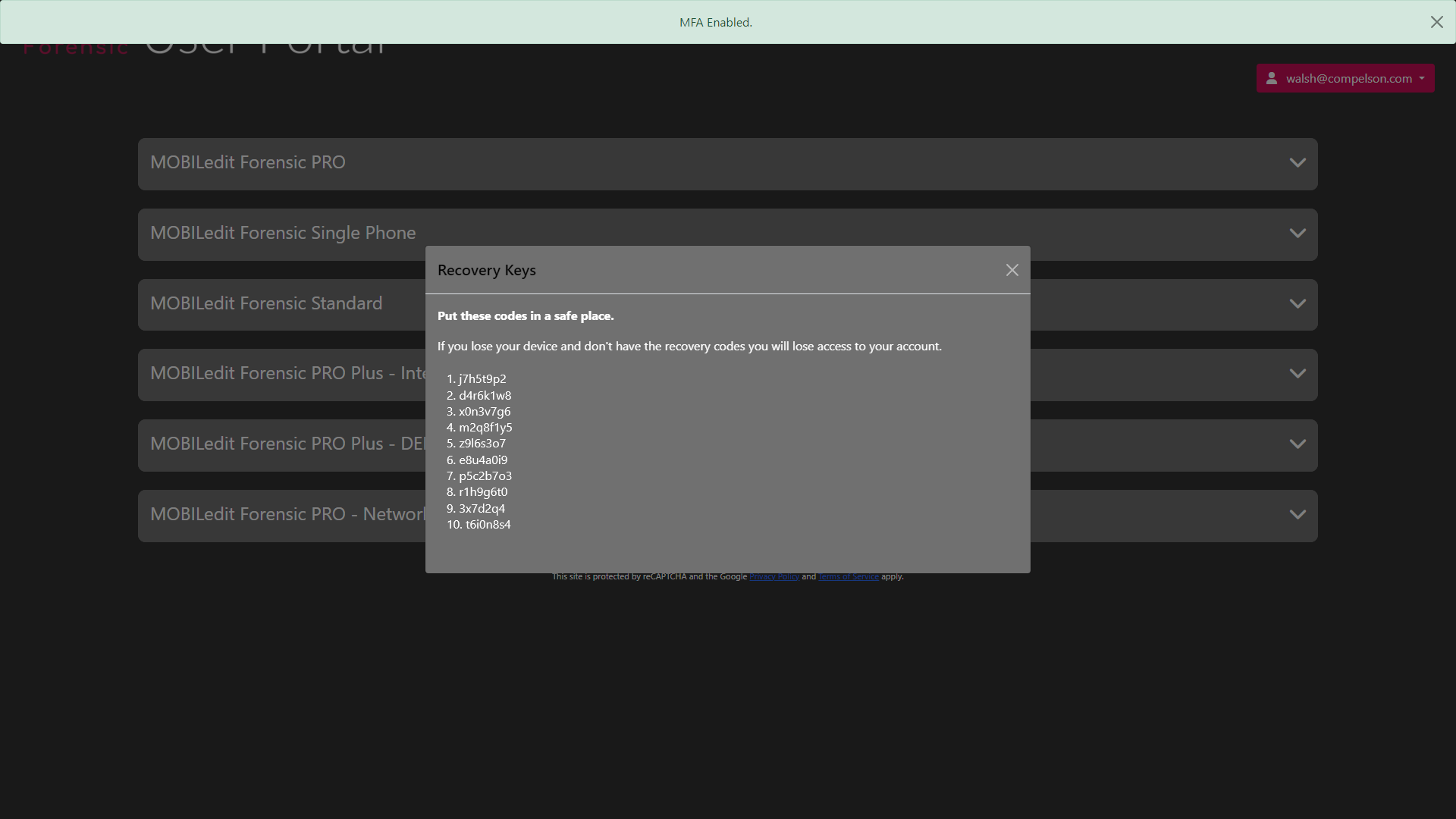 Disable or reset MFA
If you would like to disable or reset the MFA, select MFA setup from the User menu and then "Disable MFA". It will then be deactivated and you can delete the relevant entry in your TOTP app. If resetting you should start the process again.