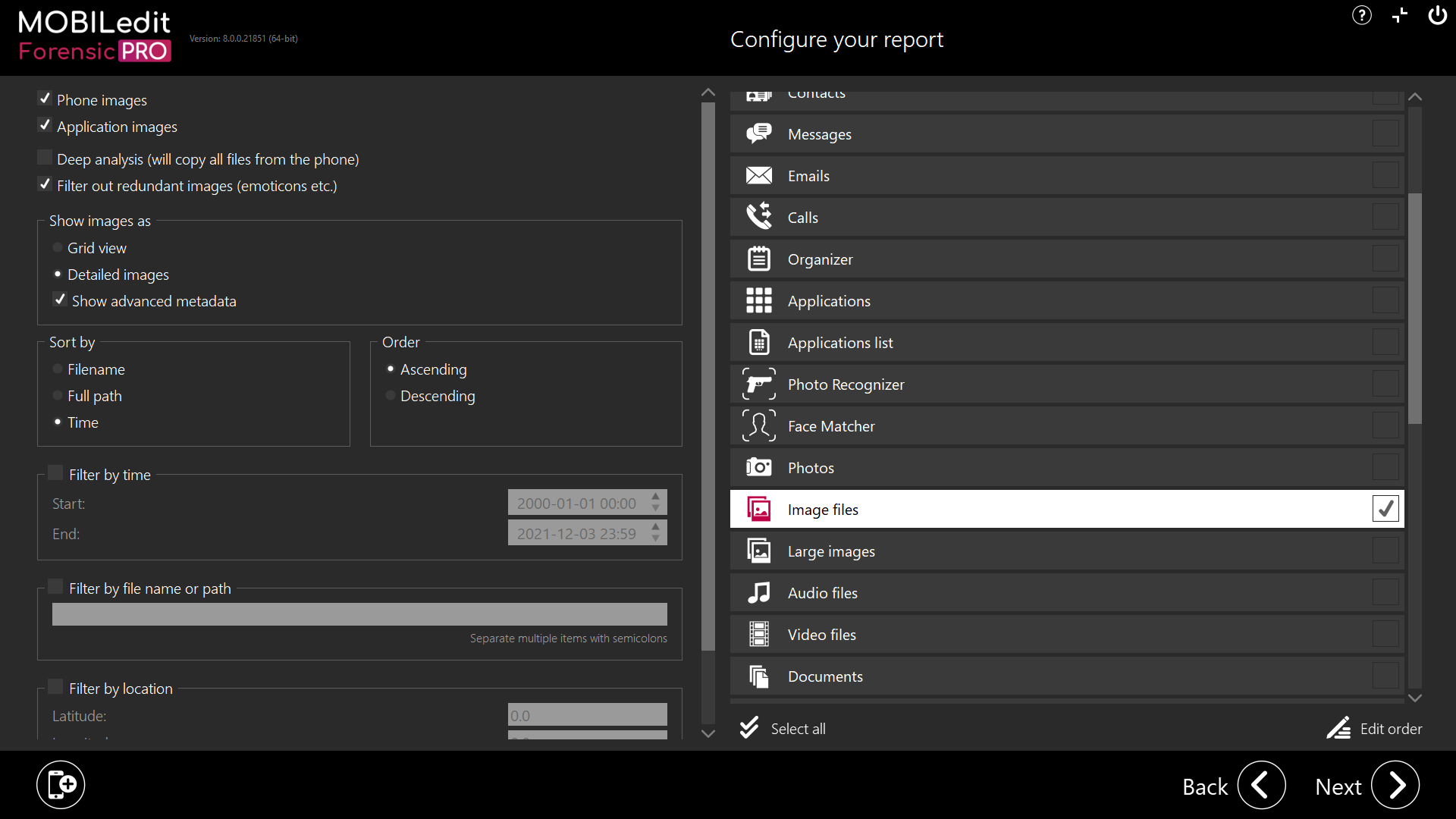 Phone images
All other images from the phone's file-system.
Application images
Images retrieved from the application's data, which might also include images stored in temporary files or caches that have been detected as potential images.
Deep analysis
This option will copy all files from the phone (the same as the Full file-system option) and will perform an analysis of all files to check whether they are actually image files.
Filter out redundant images
Will try to omit emoticons and similar images from the reports, but these images will still be copied from the phone.
Show images as

Grid view
Tabular view of images
Detailed images
Displays images one by one.
Show advanced metadata
Adds minor EXIF information such as lens info, which makes the text details longer.
You can also filter and customize the results. For more information about filtering click here.
Examples of images reports with photo recognizer