Learn all you need to know about the data that can be analyzed, extracted and filtered with MOBILedit Forensic.
Specific selection can be accessed after choosing a Logical extraction for a connected device or imported data.
On the left side of the screen are the Global Filters options where you can narrow down your search and filter by time, contact, text string or location.
Using Specific selection instead of Full content offers more flexibility and options regarding what is extracted and analysed.
The following modules are only available in Specific selection and will not automatically be selected and run in the Full content option:
3rd party applications from the MOBILedit Forensic marketplace
Configure your report
You can customise the order of the modules within Specific selection. The order in which they appear in the menu on the right side of the screen will be the order in which they appear in the report once it is complete.
These are the options:

This will select all available items for the connected device or imported data

To clear the selected items

After clicking this you have the option to drag & drop the module titles into a different order

The order can be reset to show the modules in the default order

Click when complete
Not all of the modules will be shown all the time as some of the Specific selection modules are device or setting-specific yet, they will be shown whilst editing the the order.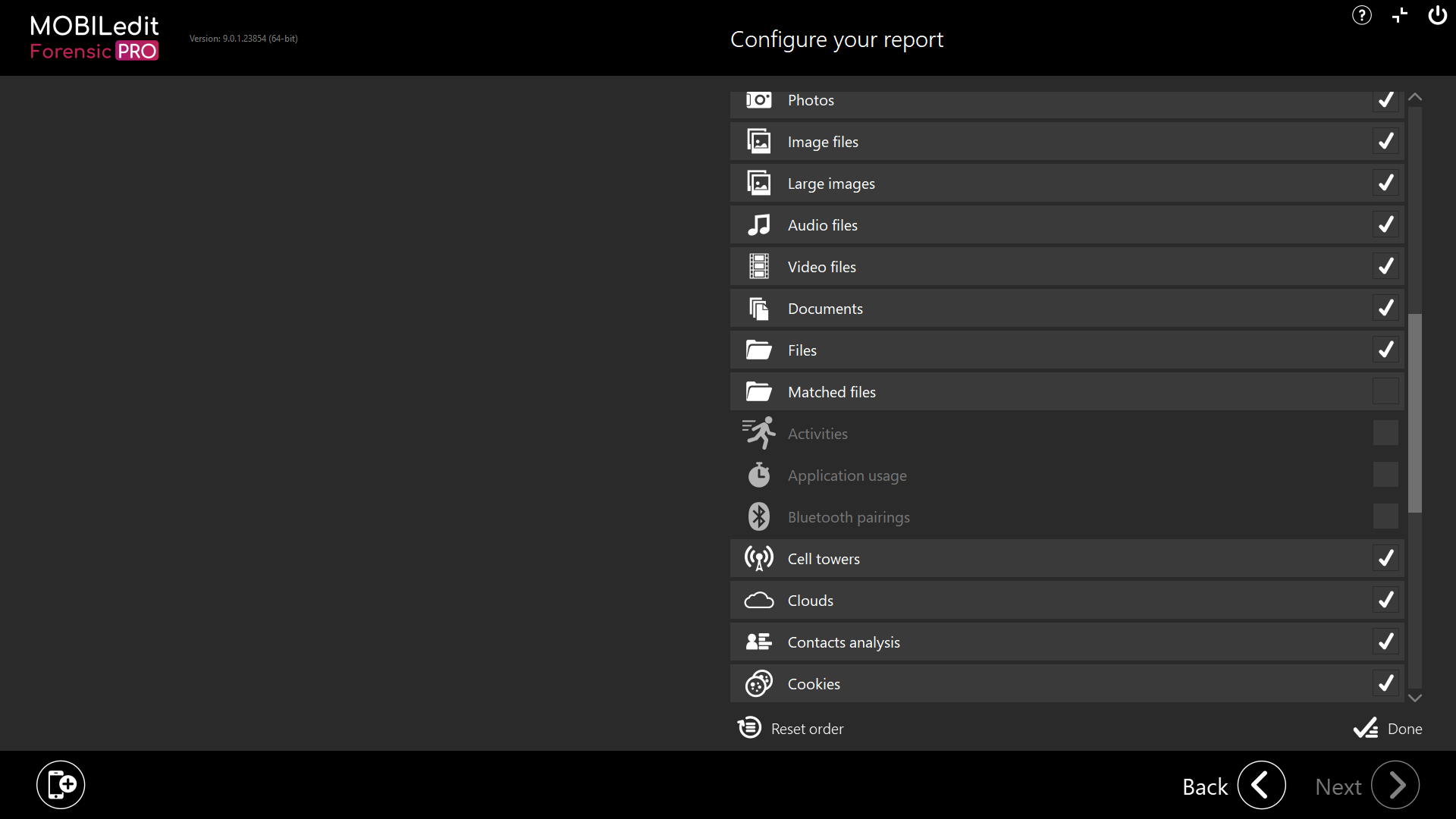 Some modules are absolute and have no options for filter, selection or customisation.
Certain modules do have the option to further narrow down the search with Local filters, further selection and module customisation.