How to set the Debug Log level
For the Debug Log level, it is recommended to set the Max log size (KB) to, 100000: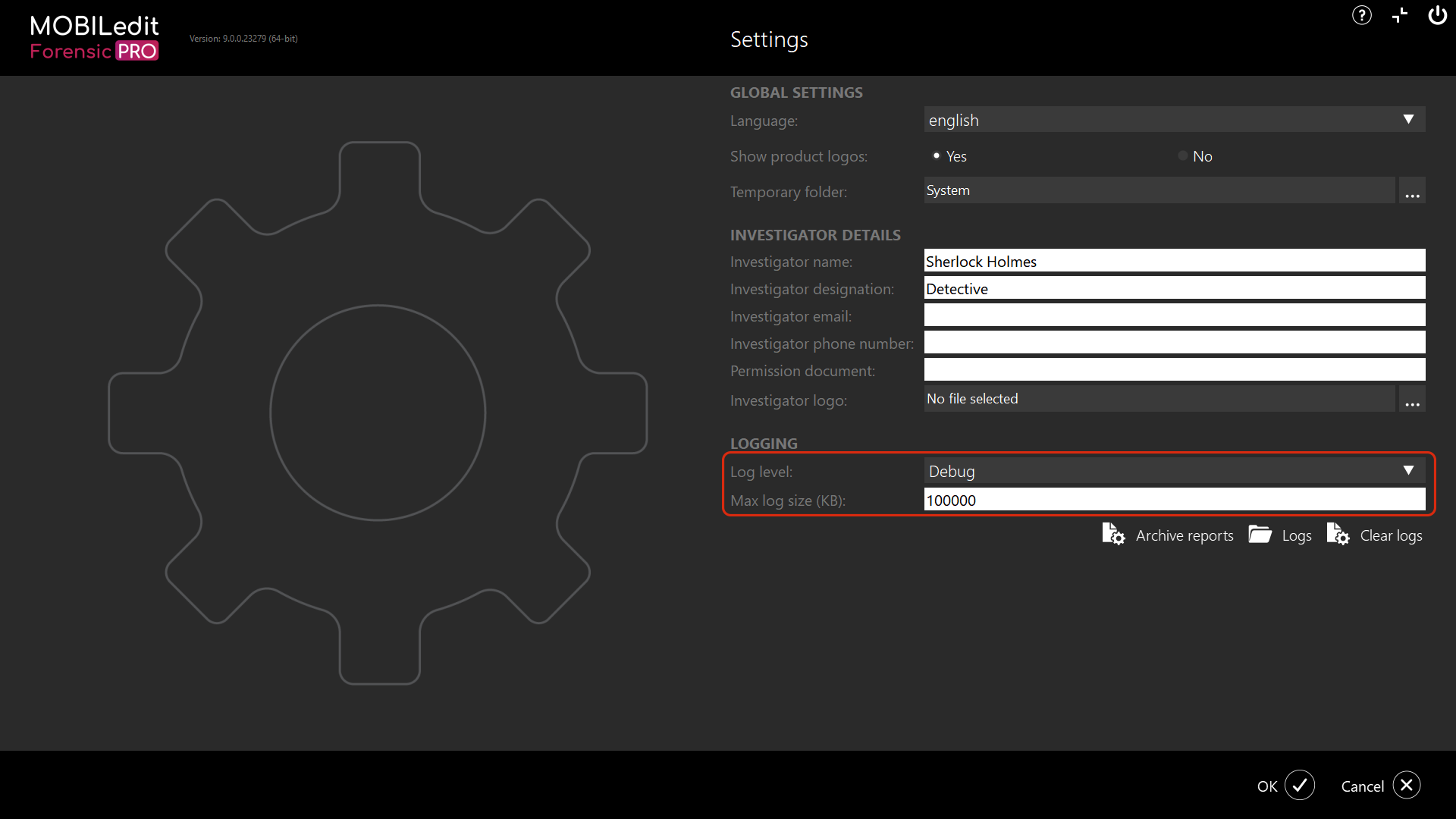 The Debug logs contain Detailed log-level data and status information from within MOBILedit Forensic. These may contain some personal data.
At Compelson we believe it is imperative to protect our customers' privacy regarding the potentially sensitive content obtained from mobile device data. We are aware that the user may share personal information with us by sharing log files. Our processes are strict when it comes to handling shared customer data, and we keep it confidential at all times. The data is only used for the purpose agreed with the customer and is immediately destroyed once the reason for the use of the data has expired. Likewise, we can arrange a mutually signed NDA if necessary.
Please note, the logging settings apply to subsequent extractions and must therefore be entered before starting the extraction of the device for which you want to log.