This option allows users to extract even more data from Huawei devices than they would be able to obtain when extracting from a connected device.
Basically, all you need to do is create and save a backup of your Huawei device using HiSuite software provided by Huawei; MOBILedit Forensic will then extract the data from the imported data backup you have created (instead of from the phone itself).
How to
Download the latest HiSuite and install it on your PC.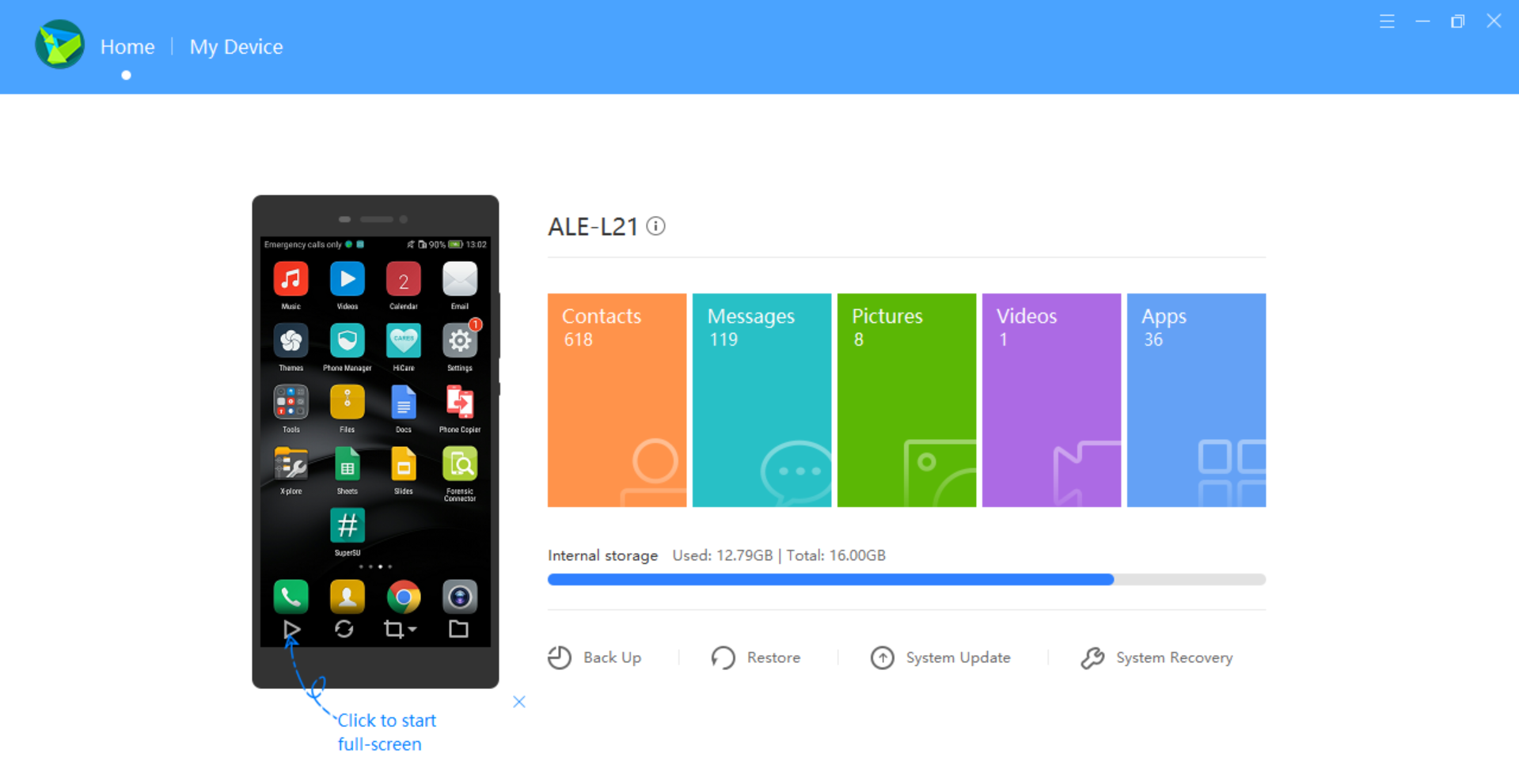 2. Open it and connect your phone via USB cable.
3. Click on the "Back Up" button and wait for the HiSuite to load data which can be backed up.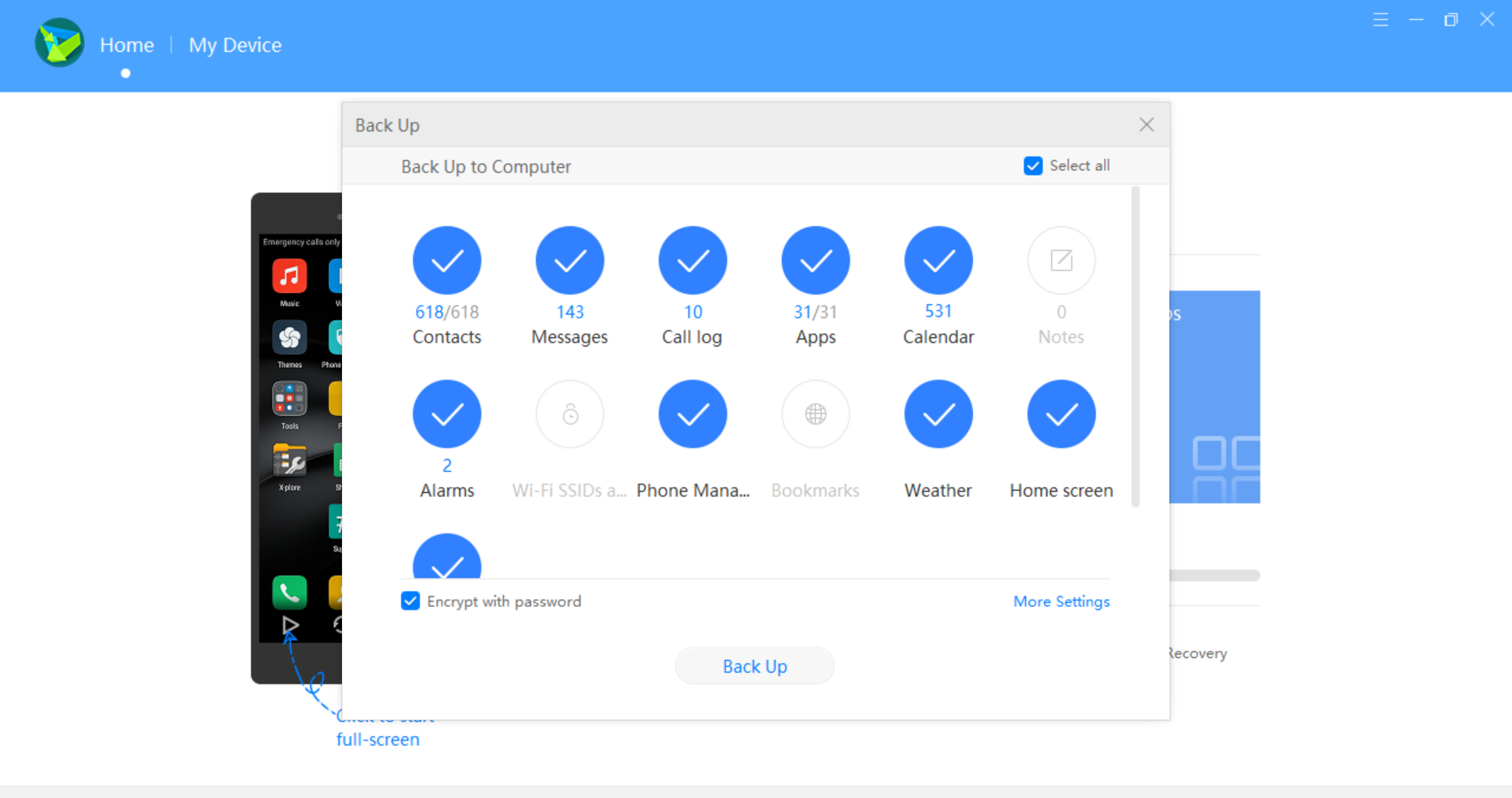 4. IMPORTANT - before creating the actual backup, make sure to encrypt it with a password as shown in the picture below. Otherwise, a universal password will be generated, and the backup file will be useless for analysis in MOBILedit Forensic.
5. After you've set a password, proceed to create the actual backup of your device.
6. Once the backup process is finished, open MOBILedit Forensic, click on "Import data" and choose "Huawei backup folder".
7. Choose the folder you've saved your backup in, enter the password you created for the Huawei backup, and start the extraction in the same way you would do with a live connected phone.
Please see Choose data to import (mobiledit.com) for more details.