The Parental Check option is a carefully predefined selection for getting the best results. It is optimized for situations when you as a parent want to check your children's phone.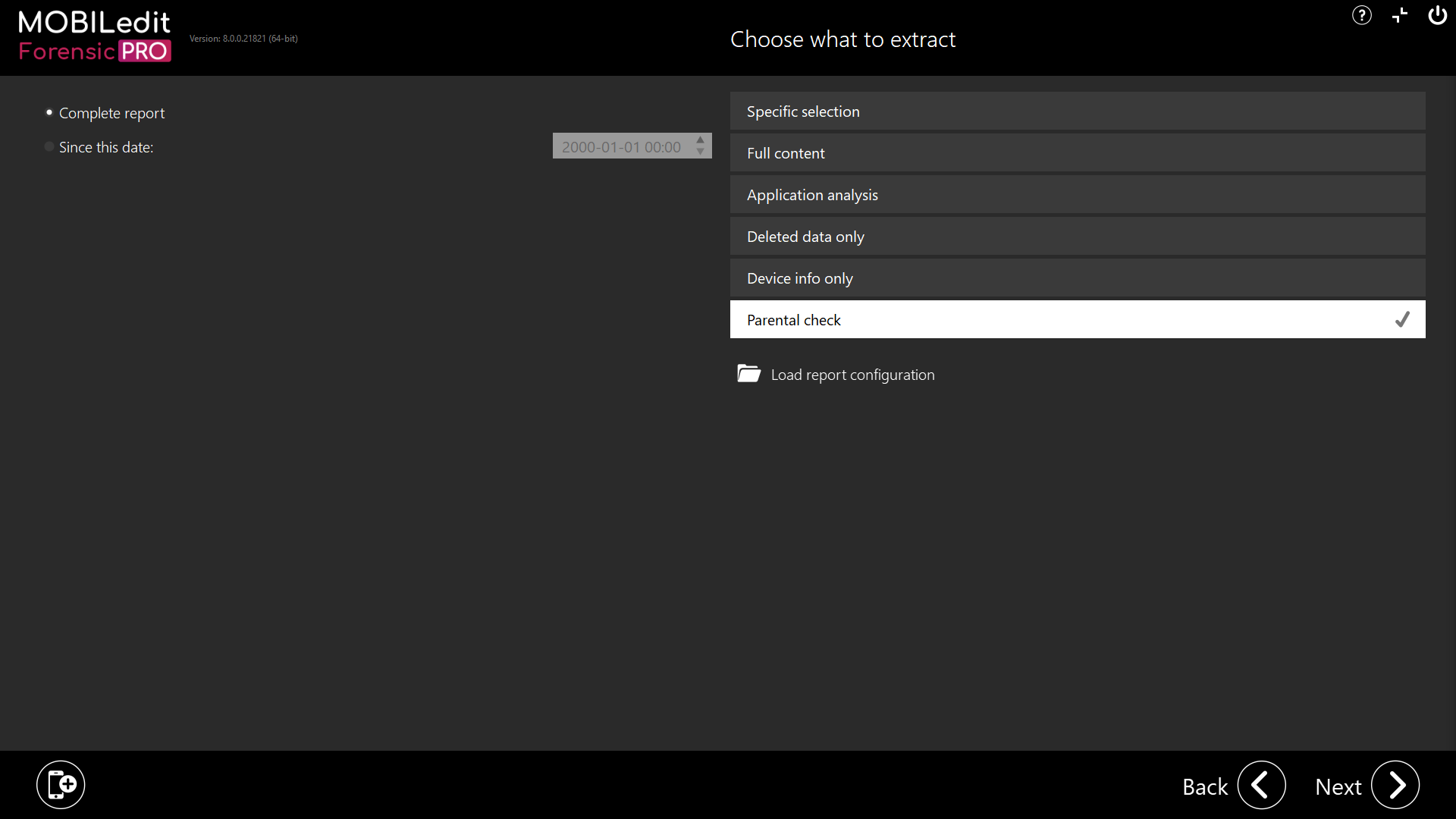 The following data will be exported and listed in the report:
Title page

Table of contents

Screenshots of report settings

Contacts (List & Groups)

Messages (Conversations & Detailed messages)

Emails

Calls

Organizer (List of calendars, Events, Birthdays & Holidays, Tasks, & Notes)

Apps

Application list

Photos

Images

Video

Contact analysis

Locations (GPS locations)

Notifications

Passwords

Web (Browsing history, Search history & Bookmarks)
If you perform more than one extraction from the same device, only the new and changed or modified data will show up in the report.