How to confirm RSA fingerprint
There should be a pop-up window on your device's screen with a message ( as shown on the picture below) which asks you to confirm the RSA fingerprint. If there is no dialog, please reconnect the phone and the dialog will reappear.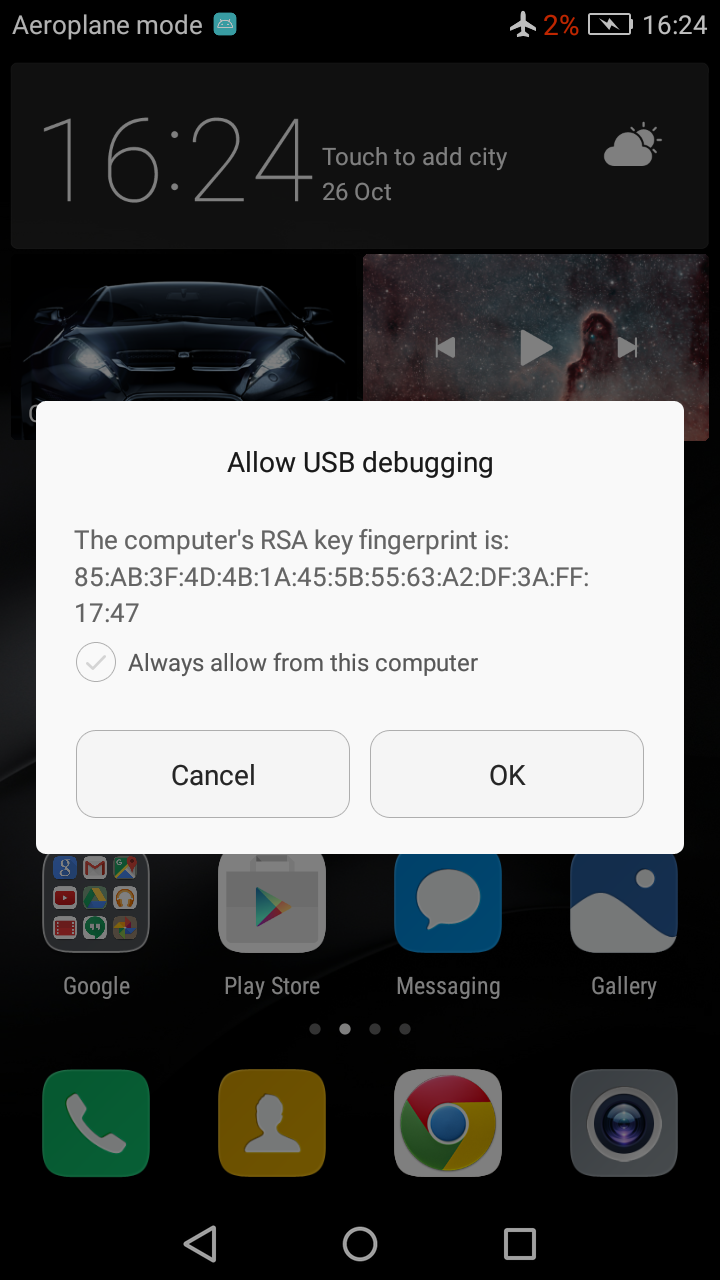 If you are using a multi-account phone, make sure you are using the main account. Otherwise, you won't be able to use our software properly and you will face difficulties while connecting your device.